7 Day Namibia Highlights Adventure Tour
Travel from the capital city of Windhoek to discover the scenic wonders of the Etosha National Park, Swakopmund on the Skeleton Coast, Damaraland and Sossusvlei in the Namib-Naukluft National Park.
Introduction
Namibia is a great place to go on a tour because of its beautiful wilderness areas, unique desert landscapes, and large number of animals.
A 7-day tour in Namibia is a great way to get a taste of some of the best things this beautiful country has to offer.
What to Expect from a 7-day Safari in Namibia
If you have 7 days available for a safari in Namibia, you can expect to visit a few of the following attractions:
Fish River Canyon
The Fish River canyon is in the southern part of Namibia. It is the biggest canyon in Africa and one of the most popular places to visit in the country. A five- to seven-day walk through the Fish River Canyon is on the bucket list of many adventure hikers, and it's a beautiful place to visit for everyone else.
It is near the Ais-Ais Hot Springs, which are also a famous tourist spot, and not far from Lüderitz, a harbour town in the south.
Namib-Naukluft Park
Namib-Naukluft National Park is located in south-western Namibia and known for its famous large dunes. It is Namibia's most compliant conservation area and one of the country's most popular tourist destinations with the world famous Deadvlei, Sossusvlei and so-called Moon Landscapes the main attractions.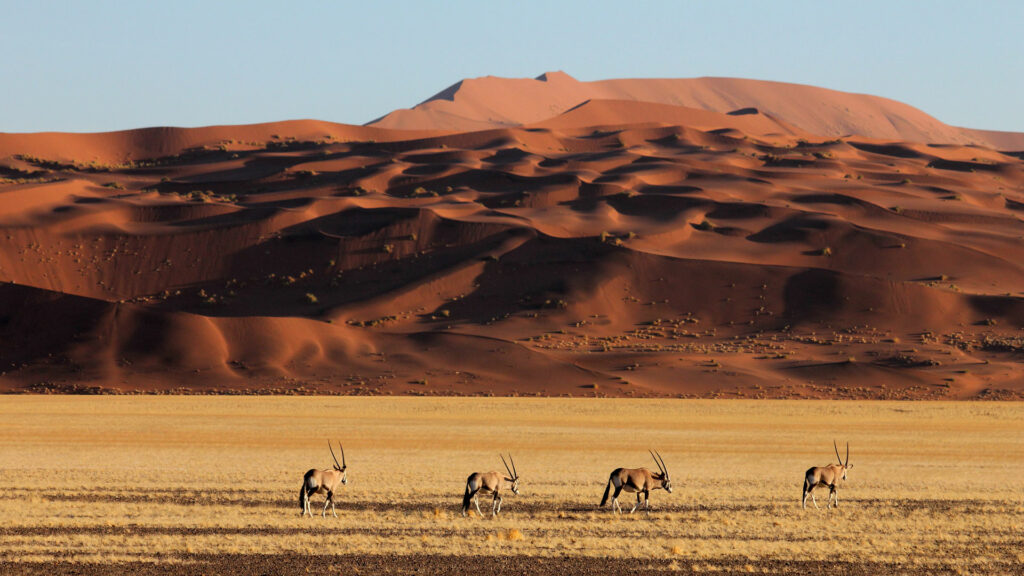 Waterberg Plateau Park
The Waterberg is a characteristic table-like mountain about 230 km north of Windhoek and 50 km east of Otjiwarongo, surrounding by a conservancy with several animal, bird, and reptile species.
The Waterberg is also a historic site where, in 1904, the Battle of Waterberg took place and more than 40,000 Herero died.
The Cheetah Conservation Fund (CCF), which helps protect cheetahs, is situated near the park.
Etosha National Park
Etosha National Park is one of southern Africa's famous safari destinations with a large dry salt pan that forms the centre of the park.
The reserve is home to a large wildlife population including four of the Big Five – there are no buffalos.
With lions, elephants, rhino, leopard, and plains animals in abundance, Etosha is a safari destination like few others in the world and especially known for the large herds congregating around water sources.
Damaraland and Kaokoland
Thea areas of Damaraland and Kaokoland in northwest Namibia are famous for its mountainous landscapes and dry savannahs dotted with Mopane trees, and wildlife including desert-adapted elephants and lions.
Damaraland is known for its Twyfelfontein rock art, the Petrified Forest and other attractions.
Its small population consists mainly of Himba and Herero people, who live in small villages where they practise a mix of pastoralism and subsistence farming.
The Skeleton Coast and Dorob National Park
North of the popular tourist holiday towns, the Namibian coast is known as the Skeleton Coast due to several shipwrecks.
The Dorob National Park is a protected area along the central coast, with Henties Bay, Swakopmund and Walvis Bay as the three popular holiday destinations.
It is also favoured a fishing paradise next to a family holiday destination.
Best Time to Go on a 7-day Safari in Namibia
The autumn and winter months between April and October is the best time to go on a safari in Namibia.
This is the dry season, with chilly nights and mornings and warm and sunny days.
During the dry season you can see animals better because there is less vegetation and they also gather around fixed water sources.
Two Typical Itineraries of the Best 7-day / 6-Night Namibia Safari Packages
While it is possible to do a safari through Namibia in seven days, it is physically tiring with not enough time to enjoy all aspects of the country.
It would be much wiser to choose to go either north or south to include the following:
Itinerary 1 –Southern Namibia including Fish River Canyon, Namib-Naukluft Park, and Dorob National Park  
Day 1 – Travel from Windhoek through southern Namibia to Ais-Ais Resort, a gruelling trip of around 800 km. With one or two stops, it would take nine hours or more.
Day 2 – Ais-Ais was developed around hot springs, where you can spend the day in the pools to recover from the tiring journey.
Day 3 – Drive to the viewpoint at Hobas, enjoy the scenery around the Fish River Canyon, and continue to Solitaire, another 700 kms and more through the semi-desert of the Namib Rand, so be prepared to be on the road most of the day.

Overnight at a resort near Solitaire

Day 4 – Travel to Sesriem and Sossusvlei.

After exploring Sossusvlei, walk to the Deadvlei and experience the wonder of the vast clay pan with skeletons of very old trees.
Visit the Tsauchab Canyon near Sesriem and overnight at a lodge near Sesriem.

Day 5 – Travel via the Kuiseb Pass to Walvis Bay

Watch the flamingos and pelicans from the promenade or go on a dolphin cruise to Pelican Point.
Travel to Swakopmund where you can go on a camel ride or quad bike excursion into the desert with Desert Explorers

Day 6 – Explore the historical architecture of the town

Do a Living Desert tour into the Namib
Visit the Mole beach, walk on the world-famous jetty, and visit the National Marine Aquarium.

Day 7 – Depart to Windhoek.

You may do a quick detour to see the famous Spitzkoppen from nearby.
Travel through the towns of Usakos, Karibib and Okahandja, with a half-way stop at the well-known Oasis Food Stall near Usakos.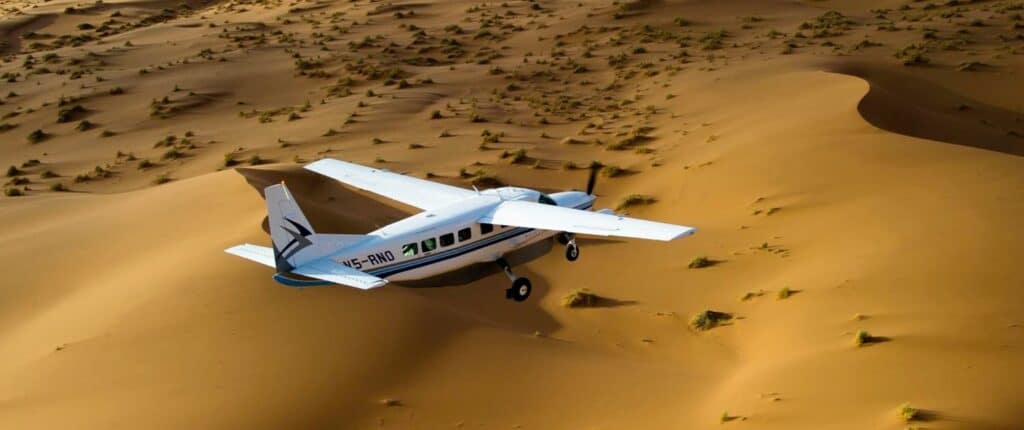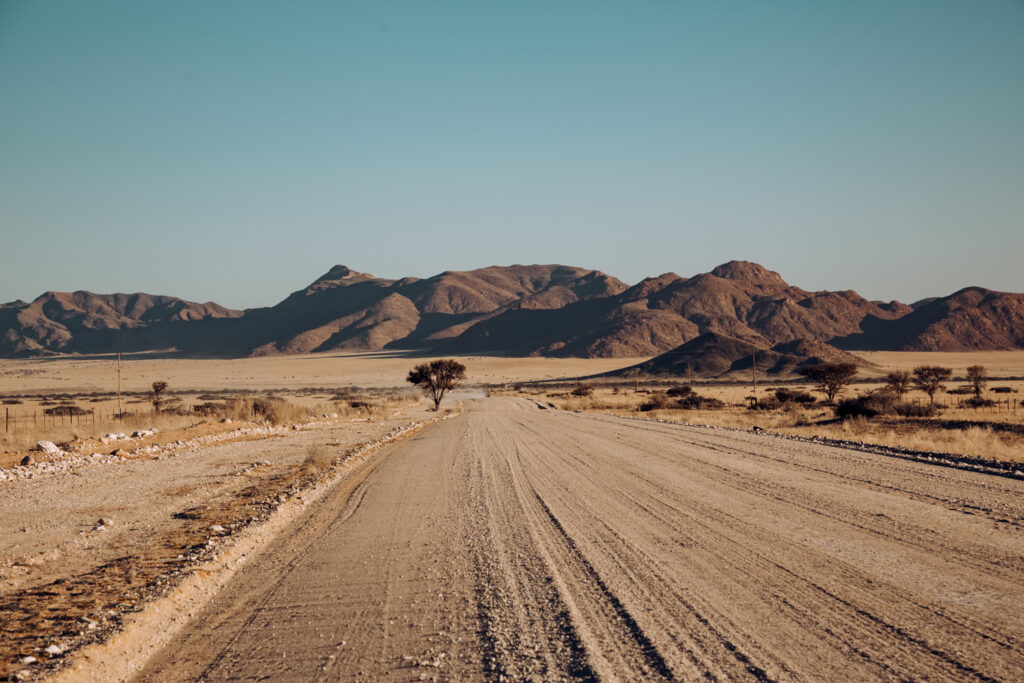 Itinerary 2 – Etosha National Park, Kaokoland and Damaraland
Day 1 – Rise early and travel from Windhoek via Otjiwarongo and Tsumeb.

Stop to admire the Otjikoto Lake and enter Etosha at the Namutoni Gate to the rest camp, a stretch of about 540 km which will take more than 6 hours.
You should reach the Rest Camp in the late afternoon, with enough time for some game viewing at nearby water points before dinner.
Enjoy some time next to the flood-lit waterhole at the camp for some exciting night-time sightings.

Day 2 – Explore the famous old German Fort which forms part of the camp.

Travel to Halali Rest Camp. The route goes all along the edge of the pan, with exciting game viewing and photo opportunities.
Overnight at Halali. Take the short hike to the pavilion overlooking the nearby waterhole for close-up animal sightings

Day 3 – Travel to Okaukuejo Rest Camp

Climb the watchtower in camp for stunning views of the area and go for a game drive closer to the pan.
Spend enough time at the waterhole where lion, rhino and elephants are keen to come for a drink.

Day 4 – Travel from Etosha via Galton gate through Damaraland, to Khorixas.

Damaraland is well-known for its beautiful landscapes and ancient rock art, which can be seen at Twyfelfontein.
Near Twyfelfontein you can also visit the Petrified Forest and Organ Pipes, a unique rock formation resembling a majestic organ.

Day 5 – Travel to Palmwag, one of the most beautiful and least explored parts of Namibia.

Do a day safari into Kaokoland to find the elusive desert-adapted elephants. Overnight at Palmwag.

Day 6 – Travel back via Otjiwarongo and do a detour to the Waterberg Plateau Park.

Go on a walking safari in the park and enjoy dinner before a last overnight stay.

Day 7 – Travel back to Windhoek.
What Should I Pack for a 7-day Safari in Namibia
When you pack for a 7-day safari in Namibia, you should prepare for any kind of weather.
You should bring clothes that are comfy, sturdy, and protecting, like shirts, shorts, and pants that dry quickly, and a light rain jacket.
Also remember:
Sun block, insect repellent and a hat and sunglasses.
A first aid kit
A reliable and up-to-date map of the park
Non-perishable snacks
Camera and binoculars
Torch/flashlight
Selecting a Tour Operator for a 7-day Safari in Namibia
If you want to go on a safari in Namibia, find a good tour operator and discuss your plans thoroughly.
Make sure you convey what you want to get out of your trip. Is it the animals or the scenery that you want to see the most and how many hours a day, on average, you are willing to spend in a vehicle.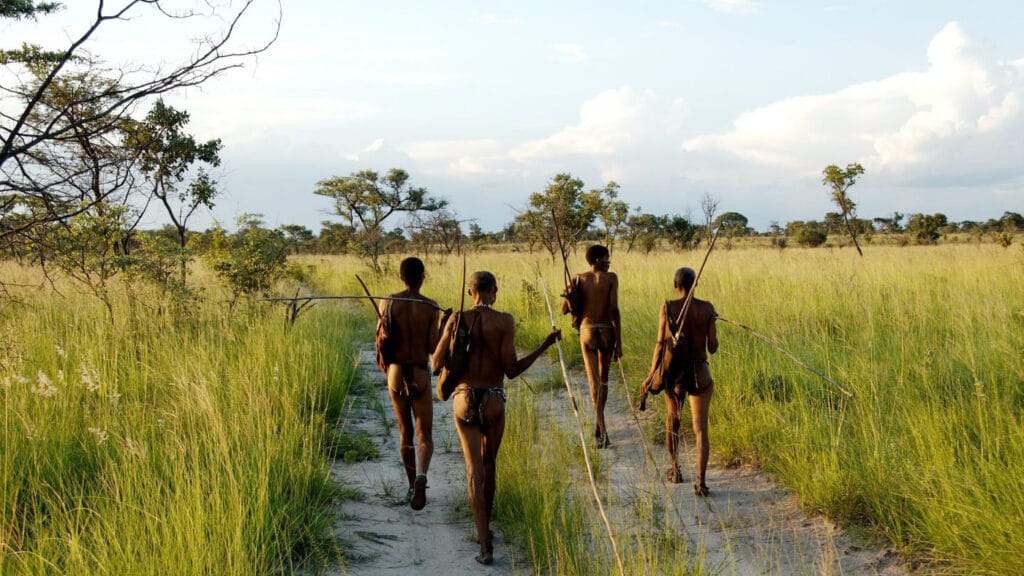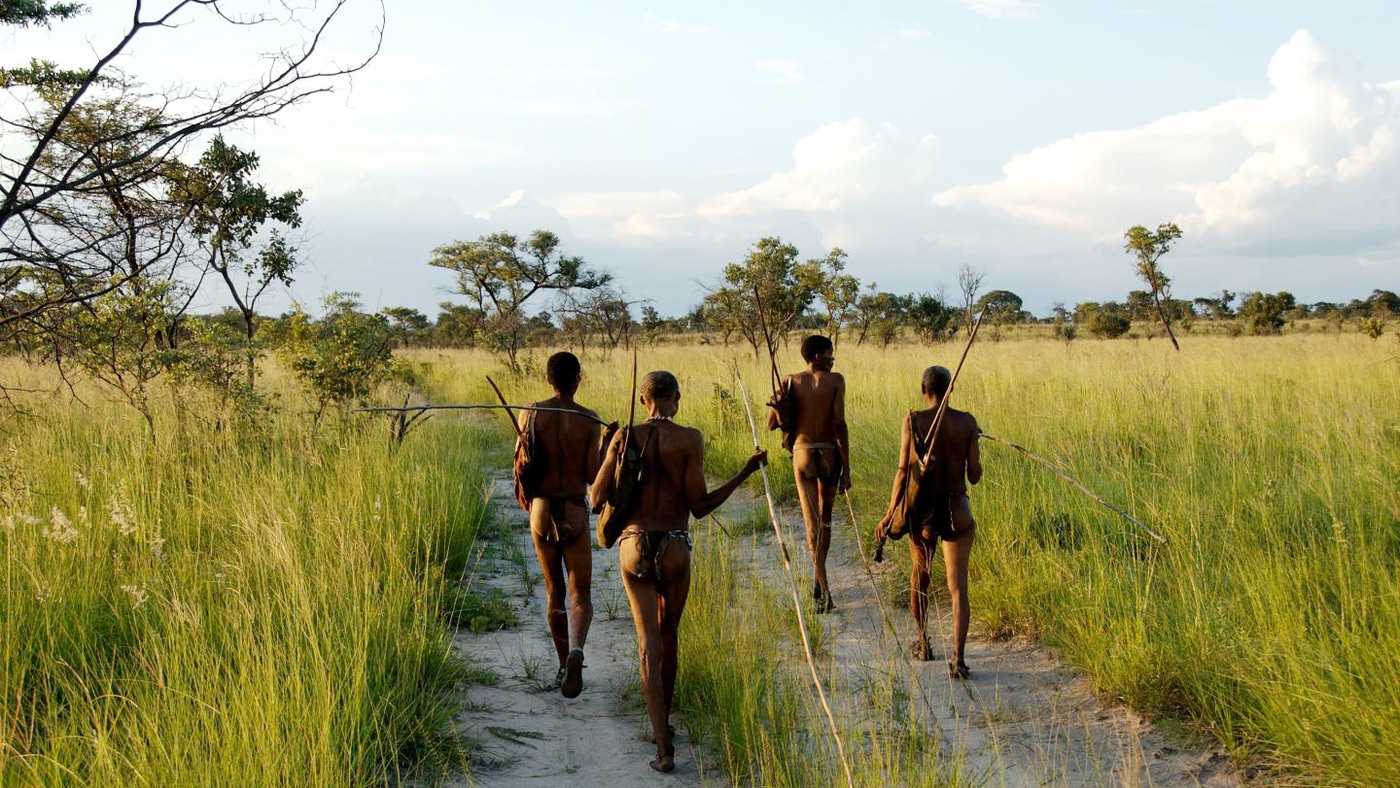 Frequently Asked Questions
Is a 7-day safari in Namibia feasible?
Yes, a 7-day safari in Namibia is feasible. Due to vast distances, you will however not have much time to spend at each attraction.
What wildlife will I be able to see on a 7-day safari in Namibia?
On a 7 day safari, you will get to experience a variety of wildlife, including some of the famous Big 5 such as elephants, lions, leopards and rhinos.
Is a self-drive safari better or should I use a guided tour in Namibia?
Safaris that are led by experienced tour guides may be better because they are there to ensure your safety and to point out interesting facts about the places visited.
Is a safari in Namibia suitable for all ages?
Yes, a safari in Namibia is suitable for all ages – there are activities that everyone can enjoy regardless of their age.
What are the accommodation options available during a 7-day safari in Namibia?
During a Namibian safari, you will be able to stay in a variety of accommodation types, from camping to luxury lodges.