5 Day Madikwe Bush House Safari
Madikwe Bush House is a sprawling old farmhouse that has been lovingly transformed into a luxury safari lodge.
Overview and brief history
The Madikwe Game Reserve is in a good spot situated strategic between Johannesburg and Pretoria. It takes about 4.5 to 5 hours to get from the two cities respectively. It is also fairly close to Gaborone, the capital of Botswana.
The reserve is where the famous Mafikeng road goes through. Before the reserve was proclaimed, this road was already known as an important link in history. Merchants, hunters, missionaries, and other brave travellers have gone through it.
Today Madikwe Game Reserve is the fifth largest game reserve in South Africa. It borders on Botswana and is also close to the Kalahari Desert. Madikwe is one of the greatest protected areas in South Africa and lies in an area of around 750 square kilometres.
The land that is now the Madikwe Game Reserve was once used for farming, such as raising cattle and growing cereal and vegetable crops. Traditional farming methods weren't very good, and people didn't know how to take care of the land well. It was then planned to give the farm to less fortunate and younger cattle producers when the vegetation got so bad that it couldn't be used anymore.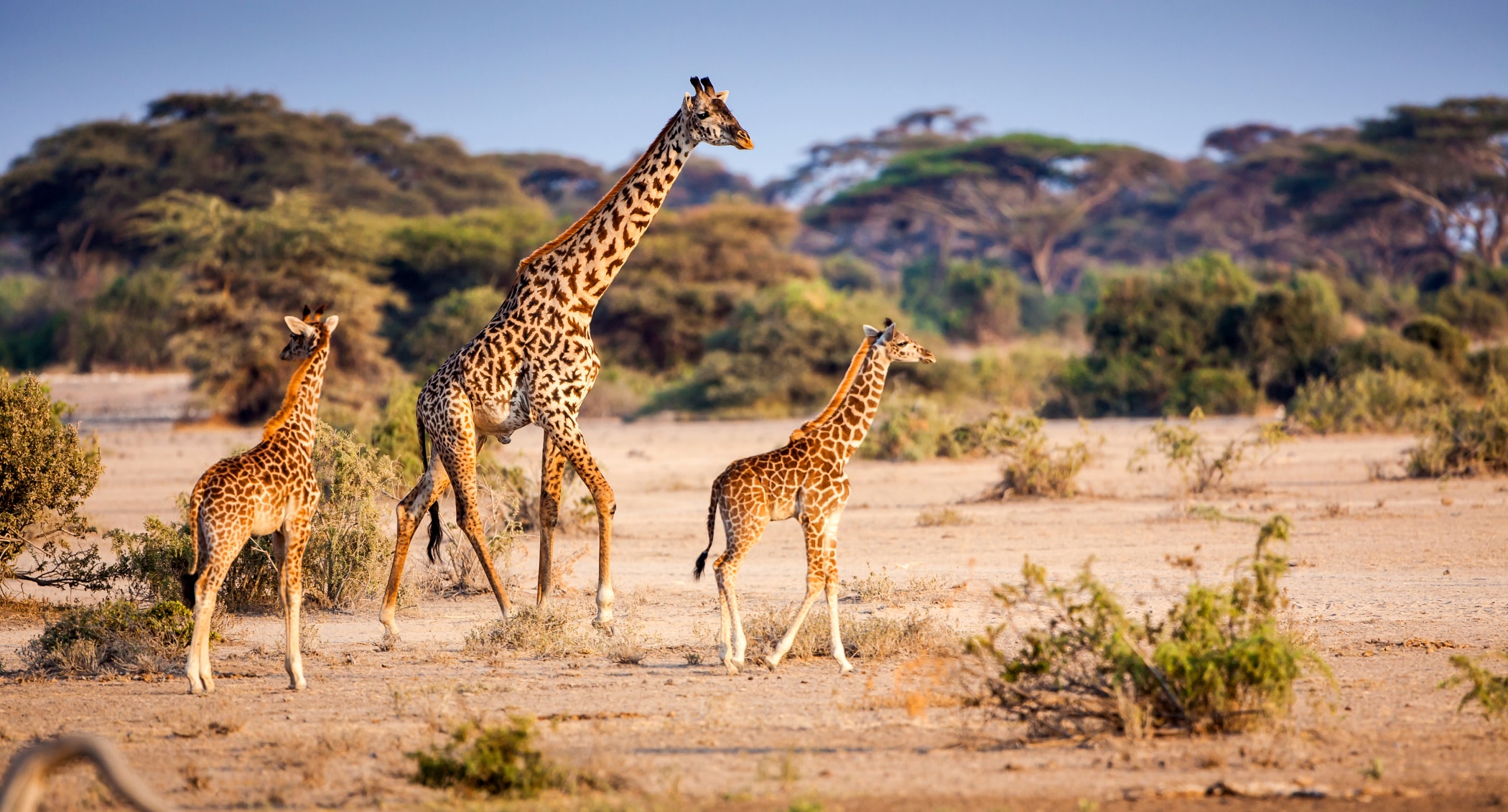 In 1991, the reserve was made public, and on October 31, it was given to the estate of the Board. Based on the results of a feasibility study, it was decided that wildlife-based tourism was the best way to help the remote and poor area get back on its feet. It is one of the few game reserves in the world that was started because it was the best way to use the land without hurting the environment.
In the Madikwe Game Reserve, trees and grasslands are spread out across the large area. The southern Dwarsberg Mountains make up the western edge of the reserve, and the rocky Rant van Tweedepoort cuts it in half. The complex soils and rocks of Madikwe, which support the wildlife and plants of the area, are the result of erosion on the geological formations below for millions of years. The reserve has hilly areas, a plateau, rocky hills, a river that flows all year, seasonal wetlands, bushveld, savannah, and a wide range of sand and clay settings.
The plants that grow in Madikwe are also affected by the temperature, which changes a lot from one place to another. The plants in Madikwe are patchy because the farms that used to be where the Madikwe Game Reserve is now used many different ways to manage the veld.
Madikwe Game Reserve is a wonderful site for a safari because of its diverse landscapes and plenty of wildlife. Despite the environmental destruction caused by hunting and farming in the Madikwe region, the project of turning it into a protected game area, has facilitated the comeback of species that had been extinct for more than a century. Thus, there are numerous species, ranging from insects to mammals, and around 340 species of birds. To keep the larger animals within the reserve, a 150-kilometer-long electrified fence was erected around its perimeter.
Madikwe Game Reserve is home to 66 mammal species, which include the popular "Big 5″, namely elephant, leopard, lion, rhinoceros, and buffalo. All this as well as a variety of other much sort after mammals like hyenas, wild dogs, giraffes, hippos, cheetahs, and many antelope species, you can be assured of a memorable safari experience.
Individuals, couples, and families traveling with children can choose from a wide range of places to stay, some of which are extravagant or even ultra-luxurious. It's a great place to start or end a trip to South Africa or Botswana.
This reserve does not have malaria, which is a big plus compared to other famous game reserves in South Africa, more specifically in the provinces of Limpopo and Mpumalanga.
The fact that day visitors are not allowed in the Madikwe Game Reserve makes it a very special place to go on a safari. Because of this, only vehicles that are registered to one of the park's lodges are allowed into the park during game drive hours.
Madikwe Game Reserve offers an ultimate safari journey, and is a good choice for family vacations or a romantic getaway. Combine this with amazing wildlife sightings and you have a win-win situation.
Accommodation at Madikwe Game Reserve comprises of four- and five-star hotels and camps. It has a variety of lodges and camps to suit your expectations. Among them are family safari resorts, conferences, romantic vacations, safari and spa treatments, and unique eco experiences.
The following accommodation is available at Madikwe Game Reserve:
Eco Bush camp
Mosetlha Bush camp and Eco Lodge

Luxury Lodges
Buffalo Ridge Safari Lodge
Impodimo Game Lodge
Jaci's Lodges
Tau Game Lodge
Thakakdu River Camp
The Bush House
Madikwe River Lodge
Rhulani Safari Lodge
Rock Fig Lodge
Motswiri Private Safari Lodge
Tuningi safari Lodge

Ultra Luxury Lodges
Etali Safari Lodge
Jamala Madikwe
Morukuru Family Madikwe
Madikwe Hills Private Game Lodge
Madikwe Safari Lodge
Mateya Safari Lodge
Molori Safari Lodge
Make a booking at Morukuru Family Madikwe, Motswiri Private Safari Lodge, Tau Game Lodge, The Bush House, or Tuningi Safari Lodge if you are traveling with children.
Jaci's Lodges, Madikwe Hills Private Game Lodge, Madikwe Safari Lodge, Morukuru Family Madikwe, Impodimo Game Lodge, Madikwe River Lodge, and Tau Game Resort all include family suites.
The only lodge that can be booked for conferences is Tau Game Lodge and if you want to book a lodge exclusively, do so at Morukuru Family Madikwe.
Frequently Asked Questions
What activities are included in a 5-day Madikwe safari?
The 5-day Madikwe Safari typically includes game drives, guided bushwalks and relaxing at the lodge. You may also be able to choose optional activities like cultural interactions, spa treatments or even photography workshops.
Is a 5-day Madikwe safari suitable for families with children?
Madikwe Game Reserve does welcome families on safari. There are many lodges in the Reserve that offer family-friendly activities and accommodations, making it a fun and educational experience.
What is the best time of year to embark on a 5-day Madikwe safari?
It is best to go on a Madikwe Safari for 5 days during the dry winter (May-September) months when there is less vegetation and wildlife is easier to see. Each season offers its own unique wildlife viewing opportunities and charm.