Half Day Durban City Tour
Discover the vibrant central business district of Durban on a half-day tour that takes you to fascinating historical and cultural landmarks.
Half Day uShaka Marine World Tour
A half-day tour of uShaka gives you a glimpse of life under the sea in the great Indian Ocean and a chance to meet many of its fascinating marine ambassadors
Full Day Isandlwana Rorkes Drift Battlefields Tour
KwaZulu Natal is rich in Anglo-Zulu military history and there are many sites around the country that bear witness to brutal battles that raged between the British Army and the Zulu warriors.
Full Day Hluhluwe Imfolozi Park Safari Tour
The full-day safari tour of Hluhluwe-Imfolozi Park is an opportunity to see the Big 5 and an abundance of wildlife and birds without trekking across the country to the Kruger National Park.
Full Day Sani Pass and Lesotho Tour
This full day tour takes you in a 4×4 vehicle on a scenic drive of the magical Midlands in KZN and up the spectacular Sani Pass to a Sotho village in the Kingdom of Lesotho
Full Day Durban Highlights Tour
Travel from Durban's famous Golden Mile which is a revitalized beachfront promenade to the heart of the city's central business district.
Full Day Drakensberg World Heritage Tour
The full day Drakensberg World Heritage tour takes you on a scenic route to Giant's Castle in the magnificent Drakensberg Mountains.
WHAT TO DO IN DURBAN – DURBAN DAY TOURS
Durban is "South Africa's Playground". It is one of the best family holiday destinations in South Africa. It's the surfing capital of South Africa and a favourite holiday destination for city-slickers who flock to Durban in the school holidays. A trip to the vibey city is all about the outdoors; from fun days on stunning beaches to long hikes in the mountains and slow meanders through the countryside. Durban is the jewel of Kwa-Zulu Natal and a part of South Africa that is often left off the itinerary of overseas tourists. It's a city that never sleeps and there is an adventure around every corner.

The people of Durban are an eclectic mix of Europeans, Africans and Indians; all imparting a strong influence on the cultural tapestry of the vibrant city. From shaggy-haired surfers in board shorts and elegantly attired Indian women in dazzling saris to fresh-faced English scholars in private school blazers to the energetic Zulu dancers who pound the dusty floors of their tribal villages to the resounding beat of traditional drums.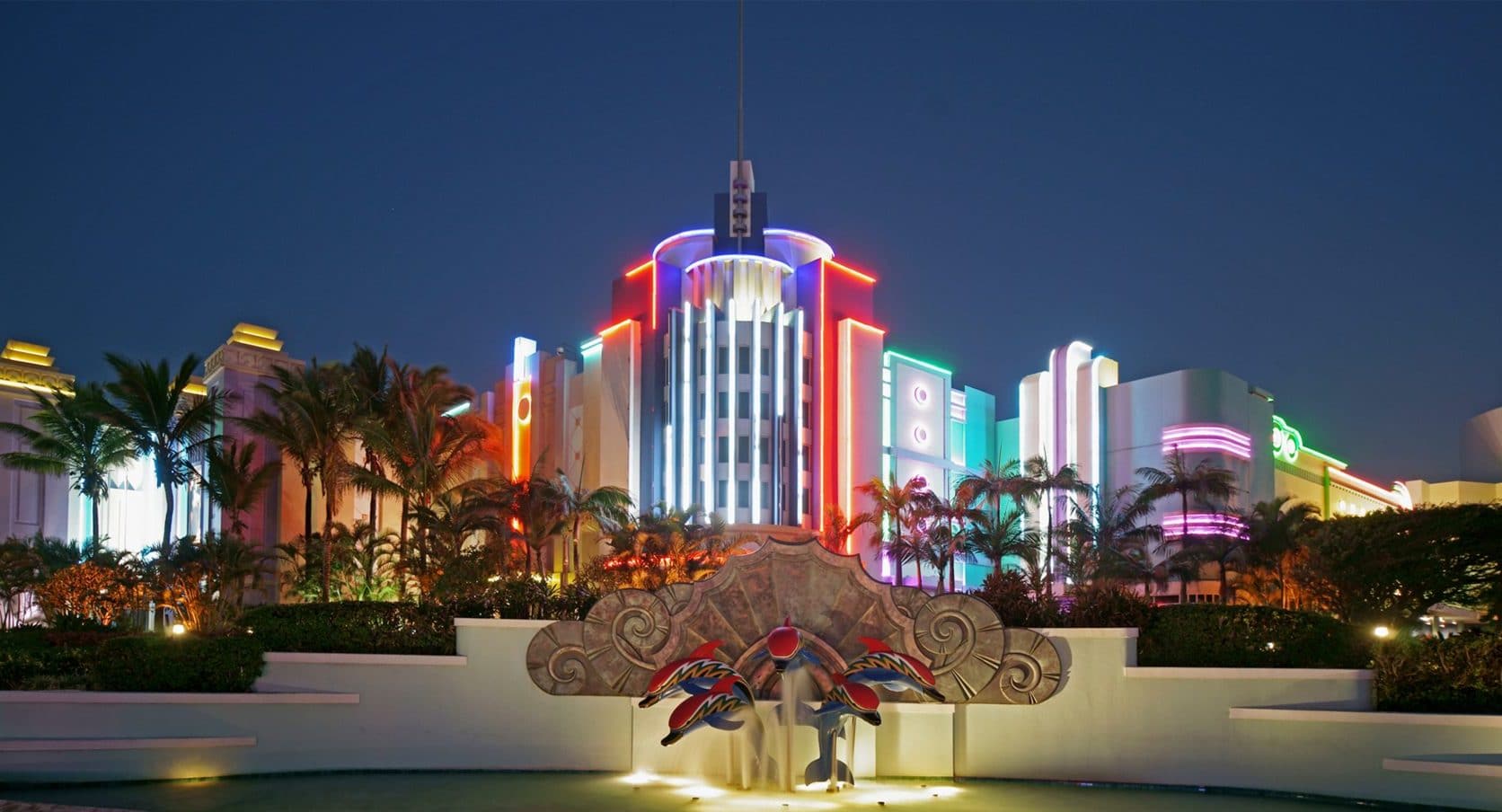 Join Moafrika Tours on a journey through the magnificent province of Kwa-Zulu Natal and the fascinating city of Durban; a dynamic collection of cultures and races that beats to the rhythm of its own drum. We've come up with our list of favourite places to see and things to do in Durban; but we've just scratched the surface of this incredible tourist destination in South Africa. Add Durban to your list of places to visit in South Africa and discover why CNN called it the "coolest city in South Africa".
Moafrika Tours is a leading tour operator in South Africa taking overseas tourists to South Africa's most popular tourist destinations. Durban is one of our favourite tourist destinations because the vibrant city has so much to offer. Join Moafrika Tours for a tour of Durban and discover South Africa's "coolest city".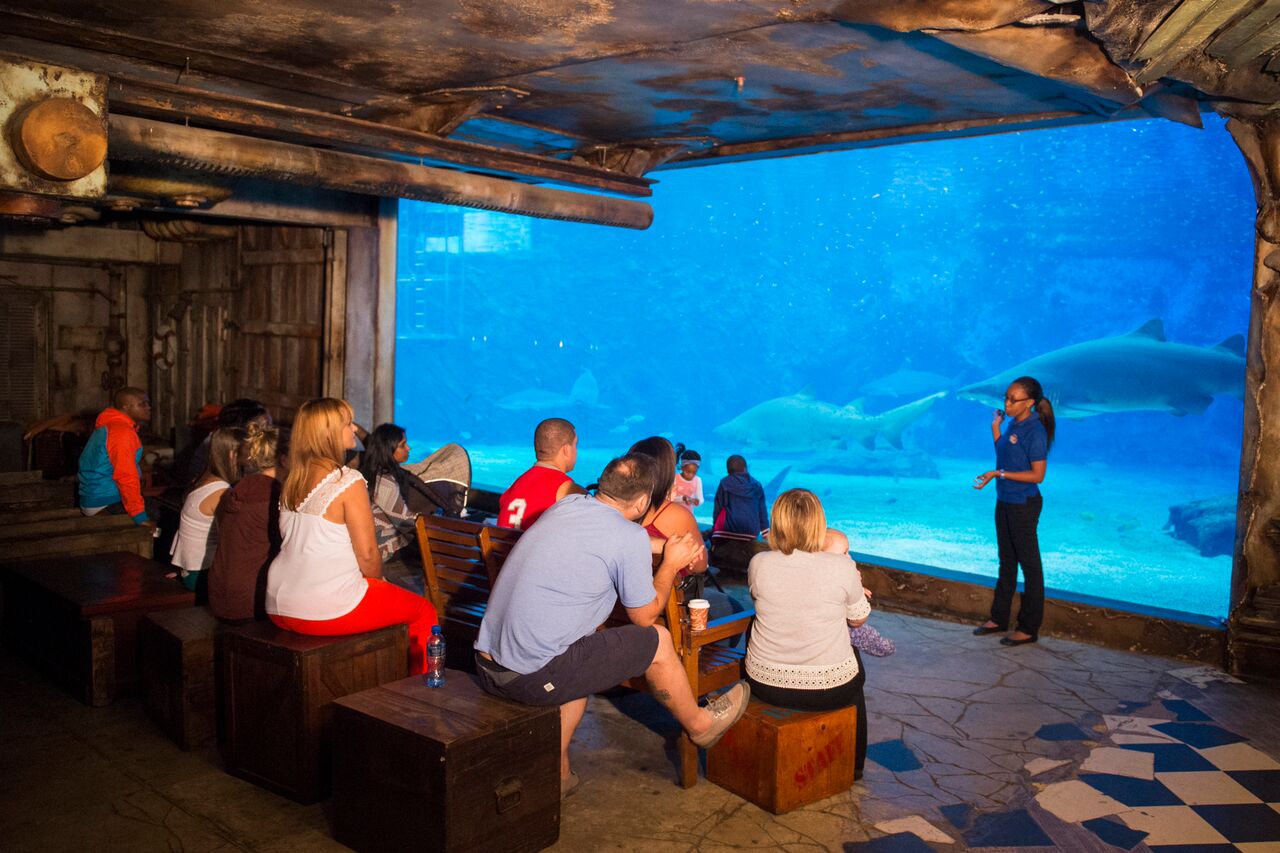 Durban is on the east coast of South Africa, situated on a length of stunning coastline called the Golden Mile. It is often overshadowed by Johannesburg and Cape Town when it comes to overseas tourists, but it is the hottest spot for local holidaymakers who descend on Durban in their thousands to enjoy South Africa's "favourite playground".
You might like : Ballito Acommodation
Durban is the third largest city in South Africa after Johannesburg and Cape Town, and the second most important manufacturing hub in South Africa after Johannesburg. It is famous for being the business port in South Africa, and has some of the best beaches on the coast of Africa. Durban is always warm and pleasant, even winter in the city is a pleasure. The region is lush and fertile thanks to its subtropical climate. And for good reason, Durban was officially recognised as one of the New7Wonders Cities in 2015.
Durban voted one of the New7Wonders Cities New7Wonders Cities is the third in a series of Internet-based polls operated by the New7Wonders Foundation based in the United States. It was set up to showcase the "cities that best represent the achievements and aspirations of our global urban civilisation". The list of seven winning cities is chosen by voters from around the world.
10 REASONS TO VISIT DURBAN
Durbanites are laid back and super friendly. Nobody gets too uptight and stressed out in Durban, except when their beloved Sharks rugby team is playing.
The weather is great almost all year round. Durban has a warm subtropical climate with summer temperatures hitting 30C and above in the peak holiday period, December to February. It is a summer rainfall region and the Durban weather is very humid at this time of the year. Winter in Durban is mild and pleasant, in fact you can swim in the sea throughout the year. The temperature rarely drops below 20°C in the "coldest" months in Durban.
The sea water is warm, and the waves are huge. The Indian Ocean that runs along the length of the Golden Mile is the best for swimming and there's no excuse not to dive in and have a long swim, even in winter. The beaches along the Golden Mile are safe for swimmers and shark nets keep those hungry predators at bay.
Durban is a melting pot of cultures so if you're a foodie and travelling "on your stomach", Durban is a gastronomical delight. Do your research and hunt out Indian eateries that serve the best curries and bunny chow, or enjoy authentic African cuisine street food. Don't leave Durban until you've had Bunny Chow; an Indian dish that is so uniquely Durban, you'll come back to the city for more.
The architectural landscape is heavily dominated by the Victorian and Edwardian influence of British colonial rule in Natal. Magnificent red brick Victorian-era buildings and resplendent neo-Baroque style buildings stand proudly on the corners of the city streets.
Durban is famous for having the busiest sea port not only in South Africa but in the Africa. Urban renewal projects have breathed life into the harbour area and it's a hive of activity, with world-class attractions such as uShaka Marine World.
There is no shortage of accommodation along the Golden Mile in Durban and the city landscape is dominated by high-rise apartments that offer a wide variety of places to stay, ranging from affordable guest houses to luxury hotels.
Durban is "the friendliest city in South Africa", according to travel writers around the globe. Durban is geared for holidaymakers and tourism, and the city prides itself in offering world-class attractions not found anywhere else in South Africa.
It is easy to get around Durban and all the main attractions can be found close to the city central business district and along the splendid Golden Mile. Join Moafrika Tours on a day tour of the city of Durban and its main attractions, which includes Durban City Hall, the old Durban Post Office and Railway Station, the Port of Durban and uShaka Marine World.
Durban's Golden Mile is a 6-kilometre stretch of sandy beaches, trendy restaurants and beach shops, and it's the surfing capital of South Africa. Hitch a ride on a colourful Zulu Rickshaw and enjoy the delights of South Africa's eastern coastline. The Golden Mile is home to uShaka Marine World which houses an impressive collection of marine life from the warm Indian Ocean.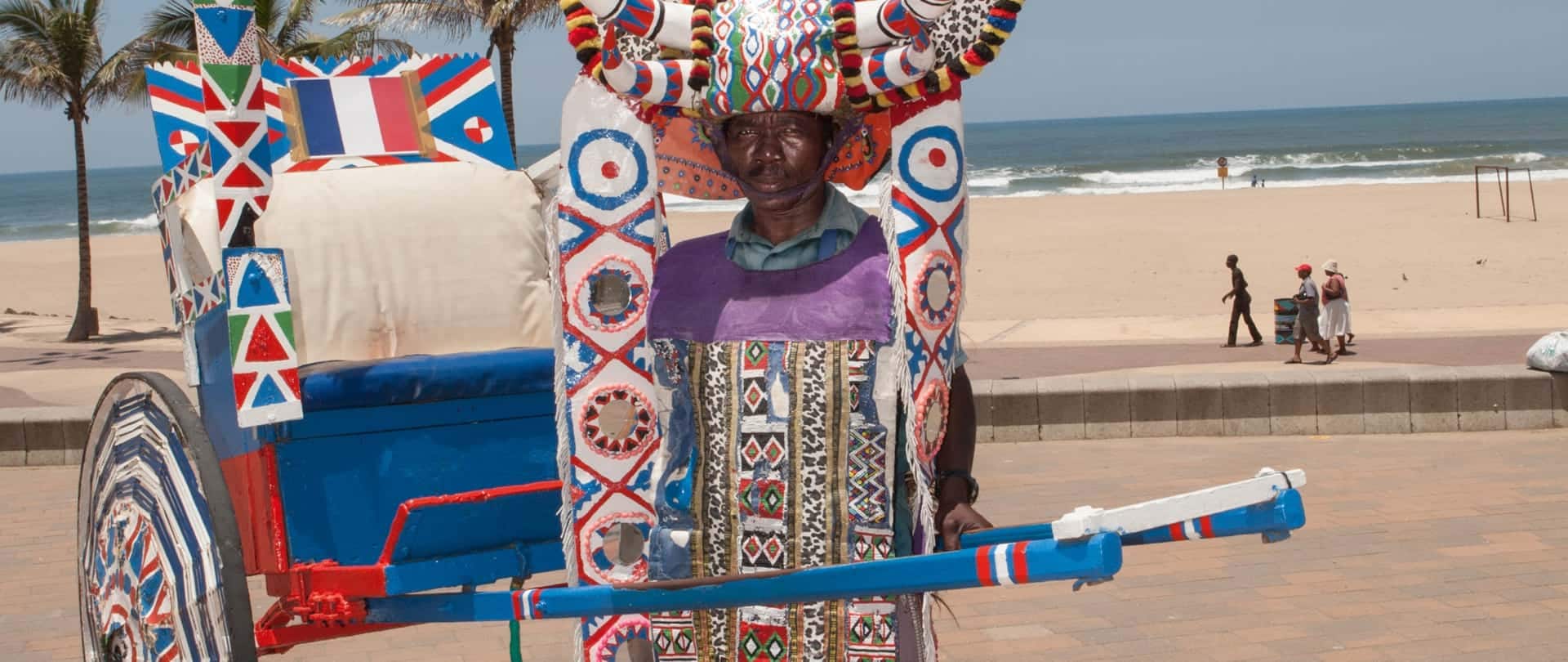 INTERESTING FACTS ABOUT DURBAN
Durban is located in Kwa-Zulu Natal Province and is the third largest city in South Africa, with a population of over 3 million people. It lies nestled between the warm Indian Ocean and the vast rolling fertile plains that lie at the feet of the majestic Drakensberg Mountain. An iconic feature of Durban is the great City Hall which was designed by Stanley G Hudson. It was built in 1910 and served as a central hub in the early days of trading and farming activities in Natal. The first European to record sighting the coast of Durban was the intrepid Portuguese explorer Vasco da Gama. He spotted a natural harbour that he could use as a safe port for his trading ships.
He named the landing site Rio de Natal which means Christmas River in Portuguese. The region was colonized in 1824 by British Troops and renamed Port Natal. It was given the name Durban in 1935 in honour of a controversial Cape Colony Governor, Sir Benjamin d'Urban. The Zulu word for Durban is eThekwini, derived from the world iTheku which means bay or lagoon. The Zulus were in awe of the large natural harbour and the large blue lagoon that forms where the Umsundusi River meets the great Indian Ocean. Durban is home to Africa's biggest shipping port. Known originally as the Bay of Natal, it is one of very few natural harbours on the East Coast of Africa. It offered European settlers the ideal place to set up permanent camp which provided labour for the growing harbour.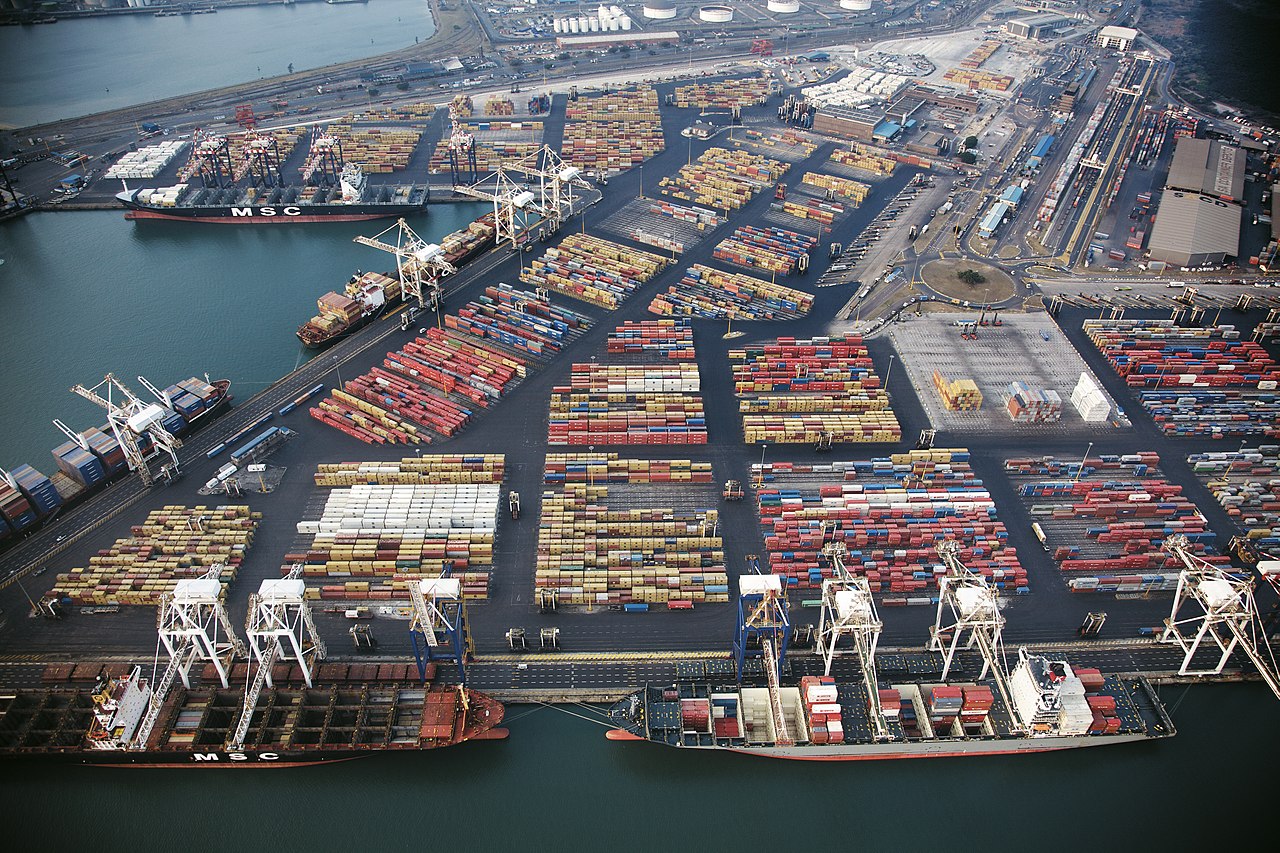 Today, Port of Durban is Africa's busiest container port and the 9th busiest port in the world. It operates 24 hours a day, 365 days a year. Wilson's Wharf and Moyo's on the Pier are very popular and not to be missed on a holiday to Durban. Durban is known as Surf City and is one of South Africa's best surfing destinations. Dairy Beach, North Pier and the Bay of Plenty are the best beaches to head to if you're keen to tackle the big waves. The Indian Ocean is warm so there's no need to don a full-body wetsuit. Grab your surf board and head out to sea for the best surfing in South Africa.
One of the most famous annual events in South Africa takes place in Durban in July. The Durban July is Africa's best and most popular horse racing event and attracts over 50 000 visitors each year from far and wide. The event is held at the Greyville Racecourse which hosted its first official horse race in 1944. The foreshore promenade is a heritage destination in Durban that has changed many times over the past few decades. It was once an elegant walkway where grand ladies and gentlemen staying in the likes of the posh Royal Hotel could take leisurely afternoon strolls in the Victorian and Edward era. Later it became the central entertainment destination for holiday makers; with Zulu Rickshaw Runners carrying people up and down the promenade pulling rickshaws imported from Japan, and posing for holiday snaps. The main foreshore area became neglected and shabby, but an urban renewal project has breathed new life into the foreshore promenade and once again the historical promenade is a hive of activity. Durban is also known as shark city; even the much-loved local rugby tame is named after this incredible creature.
There were 5 deadly shark attacks off Durban beaches during the infamous Black December of 1957. Between 1943 and 1951, there were another 21 gruesome deaths by shark attack. The Natal Sharks Board was established in 1962 to deal with the hysteria of shark attacks and their ruthless extermination. Today, most beaches along Durban's Golden Mile are protected by shark nets and a few intrepid operators make a living running shark cage diving excursions. Durban was once a busy hub of the whaling industry. Thousands of whales were caught off the coast of Durban, slaughtered and processed in the whaling stations on the Bluff. Whaling was outlawed in South Africa when whale numbers plummeted, and the whaling stations were closed in 1975.
Whale numbers have since recovered and whale watching in the winter breeding months is a popular tourist activity in Durban. Kings Park is home to the Sharks rugby team; and the most dedicated rugby fans in South Africa. The iconic stadium has changed names over the years as sponsorships have changed but locals will always call it The Shark Tank. The grand stadium was opened in 1958 by Danie Craven, then president of the SA Rugby Board. Renovations have taken it from 12 000 seating capacity to a 44 000 capacity. The Moses Mabhida Stadium is an architectural masterpiece, built for the FIFA Soccer World Cup that South Africa hosted in 2010. The stadium was designed by a German firm and boasts state-of-the-art technology which includes maximising light, protecting spectators from wind and a Skycar that offers visitors a panoramic view of Durban city and the Indian Ocean.
Durban has the highest population of Indians outside of India. The large Indian community has imprinted its cultural influences on the city, giving Durban its unique regional personality. The Indian community in Durban has its roots in the arrival of masses of Indian labourers who were bought to Natal in the late 19th century to work in the sugar cane fields. It also heralded the arrival of Mahatma Gandhi. The Indian political activist and spiritual leader of the Indian independence movement started his political career in Durban when he arrived in 1893; fighting for the rights of thousands of Indian farm labourers.
Today, 40% of Durban's population are of Indian descent. Their influence can be seen throughout Durban; from the many mosques and temples to the street markets selling authentic Indian spices and traditional Indian restaurants serving the best Indian food in South Africa. Durban is most famous for Bunny Chow. This is an authentic Indian dish created on the streets of Durban in the apartheid era when it was the cheapest meal to fill up the stomachs of hardworking Indian labourers. Non-whites weren't allowed to eat at the local Durban restaurants which set a trend of Indian families selling take-aways from their kitchen back doors. The most popular dish at the time was spicy beans served in a roti, but the roti would fall apart and it was difficult and messy to eat. Bread is hollowed out and filled with delicious fillings and Bunny Chow was born. The name is a permutation of an Indian community known as the Bania. Their curries were known as Bania's chow, which evolved to bunny chow. The Gateway Shopping Centre is the biggest shopping centre in Africa.
It boasts more than 350 shops, 70 restaurants, 18 movie theatres, an IMAX theatre, an indoor climbing rock and a world-class skate park designed by Tony Hawk. The Gateway Shopping Centre is just off the N3 highway that takes you from Durban's city centre to the King Shaka International Airport. UShaka Marine World is the 5th largest aquarium in the world and a popular tourist destination in Durban, located just south of the Durban central business district. The marine entertainment centre is home to a vast array of marine life housed in 32 vast tanks, and a dolphin and seal stadium. There are several good restaurants at uShaka Marine World, a curio shop and loads of entertainment for children. The Sardine Run is a marine marvel that takes place every year off the coast of Durban. Billions of sardines travel up the coastline, with sharks, dolphins, whales, sea birds and avid fisherman in their wake. Durban's international airport was named after Shaka Zulu, the famous Zulu king who ruled the native lands surrounding Durban.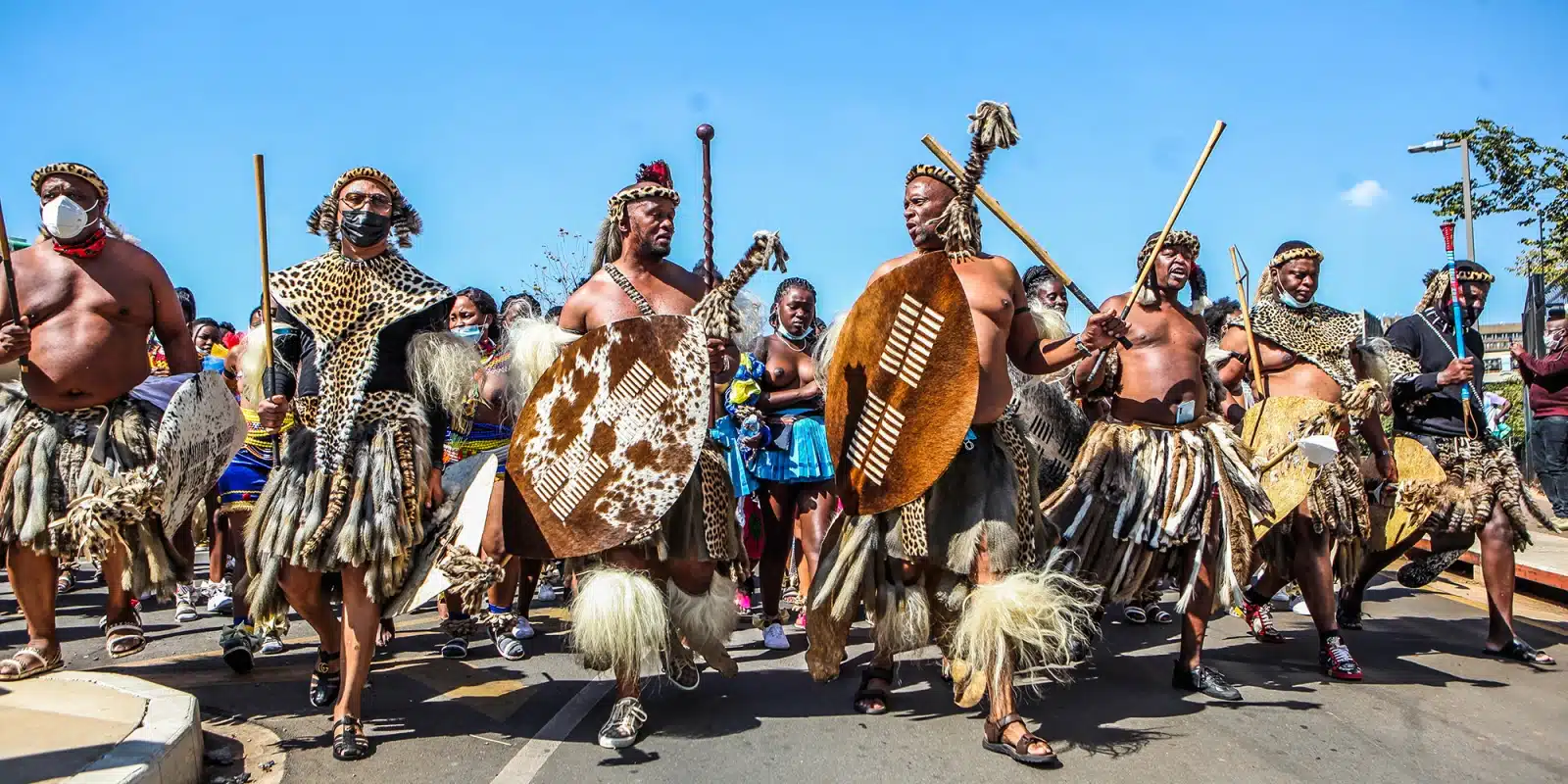 Shaka Zulu was one of the most influential monarchs of the Zulu Kingdom, forging relationships with his smaller neighbours and going on to become the most feared ruler of his time. He was eventually assassinated by his half-brothers. Nearly 7 million visitors pass through King Shaka Zulu International Airport every year. Durban is the capital city of Kwa-Zulu Natal, renamed at the end of the apartheid era to pay homage to the regions strong Zulu heritage.
The Kingdom of Zululand was a monarchy of southern Africa that extended along the coast of the Indian Ocean from the Tugela River in the south to Pongola River in the north. King Shaka and the Zulu monarchy dominated the political landscape of what today is known as Kwa-Zulu Natal until they came into conflict with the British Empire in the 1970s. Fierce historic battles waged during the Anglo-Zulu war until the Zulu monarchy was defeated. The Kingdom of Zululand was absorbed into the Colony of Natal and later became part of the Union of South Africa. CNN rated Durban "The Coolest City in South Africa you've never seen" in 2014. CNN had this to say about South Africa's three main cities: Jo'burg is trendy, Cape Town is glamorous, but Durban is cool. Really cool. Durban is often not on overseas tourist itineraries and the CNN article said, "that's a big mistake".
WHERE IS DURBAN?
Durban is a major metropolitan hub located on the east coast of South Africa. It is the second-largest city in Kwa-Zulu Province, which is the third largest province in South Africa. Durban is a two-hour flight from Cape Town and a one-hour flight from Johannesburg. Overseas tourists arrive at King Shaka International Airport which is less than an hour's drive from Durban's central business district. If you are travelling by bus or car from Johannesburg to Durban, it will take you just under 6 hours with one or two refreshment stops. The N3 Western Highway links Durban with Gauteng, which is the economic hub of South Africa.
The N2 Outer Ring Road links Durban with the Eastern Cape to the south, and Mpumalanga to the north. It cuts through the city from the north coast to the south coast, running parallel to Durban's Golden Mile. Durban has an incredible road infrastructure, with a system of freeways and dual arterial metropolitan routes which connect the sprawling suburbs that lie to the north, west and south of Durban city. The Port of Durban in a vital shipping hub and road infrastructure is of world-class standards in Kwa-Zulu Natal.
MORE ABOUT KWA-ZULU NATAL
Durban is the largest city in Kwa-Zulu Natal Province in South Africa, but it's not the capital city as some believe. The administrative capital of KZN is Pietermaritzburg. The province was originally known as Natal, but it was renamed Kwa-Zulu Natal in 1994 when the Kingdom of Zululand and Natal Province were merged. Kwa-Zulu means "Place of the Zulu".
Kwa-Zulu Natal is found in the southeast corner of South Africa, sharing borders with three other provinces and neighbouring countries: Mozambique, Swaziland and Lesotho. It is the second most populated province in South Africa, with slightly fewer residents than Gauteng. The northern part of what is now Kwa-Zulu Natal was the domain of the Zulu Kingdom. The southern part was briefly the Boer republic of Natalia before becoming the British Colony of Natal in 1843. The Zulu Kingdom remained independent until 1879. Kwa-Zulu Natal is roughly the size of Portugal, spanning some 92 000 square kilometres. It is made up of three distinct geographical areas: the lowland coastal belt along the Indian Ocean, that widens in the northern part of the province, and the central Natal Midlands which consists of rolling hills and open grasslands in the west. Two mountain ranges dominate the region; the Drakensberg Mountain in the west and the Lebombo Mountain in the north. A solid basalt wall rises some 2 000 meters alongside the border of Lesotho (an independent homeland) and low parallel ranges of ancient granite run southward from Swaziland. Tugela River is the largest permanent water source in Kwa-Zulu Natal, and flows west to east across the centre of Kwa-Zulu Natal.
Two areas in KwaZulu-Natal have been declared UNESCO World Heritage Sites: the iSimangaliso Wetland Park and the uKhahlamba Drakensberg Park. Kwa-Zulu Natal's provincial government sits in Pietermaritzburg. The foundation stone of the new legislative building was laid in June 1887 to commemorate Queen Victoria's Golden Jubilee. The new legislative building was completed two years later on the former site of St Mary's Church which was built in the 1860s.
HOW TO GET TO DURBAN
International tourists arriving in Johannesburg at OR Tambo International Airport take a connecting flight to Durban on either the state airline, South African Airways, or one of the independent operators: Mango, Kulula and Flysafair. The flight from Johannesburg to Durban is short: less than 1 hour. Other travel options to get from Johannesburg to Durban include renting a car or taking a bus. The safest and most reliable bus services in South Africa are Greyhound, Intercape Mainliner and Translux. If you fancy a train trip to Durban from Johannesburg, the Shosholoza Meyl offers weekly travel at affordable rates.
You can choose to travel in a Tourist Class Economy Sleeper or the slightly pricier Premier Class Deluxe Sleeper. A more expensive but opulent experience is travelling on the Blue Train, which takes tourists from Pretoria to Zimbali Lodge in Durban. The Bazbus is an excellent option if you are travelling to Durban from Cape Town. It offers a "hop-on/hop-off" service which means you can take as many days as you want to get to your destination. It's great for backpackers travelling around South Africa on a tight budget. The Bazbus will drop you off at a reputable backpacking hostel or guesthouse.
Moafrika Tours is a leading tour operator in South Africa, operating out of Johannesburg. You can arrange with Moafrika Tours to be picked up at OR Tambo International Airport and taken on a personalised tour of Durban and the main attractions of Kwa-Zulu Natal.
Flying from Johannesburg to Durban is quicker and more convenient but you miss out on the opportunity to see more of the beautiful province of Kwa-Zulu Natal. The long drive takes you from the busy capital city and bleak highland plains over a spectacular mountain pass, dropping down into the lush fertile agricultural valleys that merge seamlessly with the spectacular east coast of South Africa. The drive from Johannesburg to Durban in a rented car takes 5 hours and 45 minutes (570 kilometres) via N3, with stops along the way. Here are some of the places you'll stop at on a roadtrip to Durban:
Heidelberg
Most people pass by this town in a flash on their way to Durban, but the town is rich in history and a thriving agricultural hub. Visit the Suikerbosrand Nature Reserve and the Motor Museum in Heidelberg if you have time to spare.
Harrismith
This is the midway point between Johannesburg and Durban. Everyone stops at the Harrismith ultra-garage centre which has a big Wimpy restaurant and convenience store. From Harrismith you can take the Oliviershoek Pass and wind your way to the Golden Gate Highlands National Park in the Free State.
Ladysmith
The drive from Johannesburg to Durban takes you over the magnificent Van Reenen Pass which is often shrouded in snow on cold winter days, to Ladysmith. This area was the epicenter of the Anglo-Zulu and Boer Wars and is the perfect place to base yourself to explore the historical battlefields. These include the battles of Spionkop, Colenso, Islandwana and Blood River.
Kwa-Zulu Natal Midlands
The lush, fertile Midlands is an inland region of Kwa-Zulu Natal that lies between the town of Pietermaritzburg and the feet of the Drakensberg Mountains. It includes the picturesque towns of Howick, Hilton, Lions River, Dargle, Lidgetton, Balgowan, Nottingham Road, Rosetta and Mooi River. A popular tourist route called the Midlands Meander was established three decades ago and offers travellers a choice of country accommodation, arts and craft markets, outdoor activities and great restaurants; and the opportunity to visit artists in their personal studios. The Midlands is home to a number of prestigious private schools which offer scholars excellent education in a protected country environment. The Midlands Meander closely resembles the northern European environment and has its own unique eco-climate. Winter gets icy cold and the area experiences heavy snowfall in years of extreme cold weather.
Pietermaritzburg
Pietermaritzburg is the administrative capital of Kwa-Zulu Natal Province and the second-largest city in the province (after Durban). Maritzburg, as the locals call it, is also known as the "student capital" of the province as it's home to one of the largest and oldest universities in the country and a number of old, established schools. Pietermaritzburg was founded by the Voortrekkers after the defeat of Dingane at the Battle of Blood River. It was the capital of the short-lived Boer republic, before Britain took over the city in 1843. It was the administrative seat of the Natal Colony until 1910 when the Union of South Africa was formed.
Moafrika Tours is a leading tour operator in South Africa. We offer self-drive family getaway packages and we can arrange for bus tours and transfers from Pretoria, Johannesburg, Cape Town and Port Elizabeth.
HOW TO GET AROUND DURBAN
Tourists coming to Durban for a holiday arrive at King Shaka International Airport (KSIA) which is Durban's main airport. It is a half hour drive south from the Durban central business district, along the main coastal highway. The new and vast airport replaced Durban Airport which had outgrown its capacity. Since it opened in 2010, King Shaka International Airport has received a prestigious award three times from Skytrax for being the "Best airport in the World handling under 5 million passengers". If you are catching a flight from Johannesburg to Durban, use the modern fast-train service called Gautrain. The trip from the central station in Sandton, Johannesburg to OR Tambo airport takes less than 15 minutes.
Airport shuttle
There are a number of operators offering a shuttle service between King Shaka International Airport and destinations in Durban. The Airport Bus Shuttle at King Shaka airport departs every 30 minutes from the taxi rank and takes guests to various popular hotels and tourist spots in Durban. These include Moses Mabhida Stadium, Durban Bus Station, Durban Beachfront, Sun Coast Casino and Gateway shopping centre. This is a less expensive option than using a metered taxi, although a metered taxi will drop you off at your hotel or guest lodge.
Tourist bus service
Durban is geared for holidaymakers and tourists and operates a reliable and efficient city bus service. People Mover bus service is wheelchair friendly and very affordable. The People Mover bus travels through the Durban city centre and beachfront every 15 minutes. The city route includes stops at the City Hall, Durban mosque and cathedral, Tourism Information Centre, the Playhouse Theatre, the Victorian Street Market and Inkosi Albert Luthuli ICC Complex. The People Mover bus starts at the Suncoast Casino and Entertainment World in the north and ends at uShaka Marine Work south of the city centre.
Public transport
Durban's non-tourist public transport system is not recommended for overseas visitors. Locals make use of public buses and a South African facility known as "mini-bus taxis", which are 16-23 seaters run by private operators. These two options are a cheap form of transport but not recommended for overseas tourists. Metrorail station is conveniently located close to the Moses Mabhida Stadium. Trains depart every 10 to 15 minutes during peak hours. Different routes take passengers to Durban's central business district and outlying suburbs. This is a very affordable transport option but not recommended for overseas visitors. Avoid travelling on the train at night as the stations are not safe after dark. For more detailed information on how to travel through Durban by bus, train or minibus taxi; visit the Ethekwini Public Transport website for prices, routes and timetables.
Metered taxis
Durban has several reputable metered taxi companies, but they can be expensive for long journeys. Always make use of a branded cab, and ask the receptionist at your hotel or guest house you are staying at to book a metered taxi from a reputable company. Uber Uber is active in Durban and very popular and convenient. Uber in Durban offers the option of economy, premium and carpool rides. Register for Uber on the mobile app before leaving for your holiday in Durban. The best thing about using Uber is you pay online by credit card and you don't need to carry too much cash for a night out on the town in Durban.
Hire a car
A rental car can be picked up from King Shaka International Airport. We recommend using Budget, Europcar, Avis or Hertz. All rental cars come with a GPS which makes getting around Durban very easy. Book a rented car in advance, especially during the peak holiday period.
Reputable tour operators
The leading tour operators in Durban provide a reliable and knowledgeable guide to pick you up from King Shaka International Airport and deliver you to your hotel or guest lodge. Then they are at your service to take you on a tailor-made tour of Durban based on what your guide recommends and what your group wants to see. A personal guide knows the best places to eat, where to go when the wind is blowing, how to avoid the crowds and where to go at night that is safe and fun. A tour of Cape Town will a personal guide is the best way to discover the Mother City as it is hassle-free, educational and lots of fun when you feel relaxed and safe.
Moafrika Tours is a leading tour operator in South Africa, specialising in day tours to iconic destinations in Cape Town and major tourist attractions such as Soweto, Johannesburg and Pretoria, and the Kruger National Park and Pilanesberg Game Reserve. Contact us for our family adventure holiday packages. 
If you are staying at a hotel or guest house in Durban Central, you can get to most places on foot. This includes the Durban Playhouse, Maritime Museum, Durban Art Gallery, African Arts Centre and uShaka Marine World. If you're staying on the Durban Beachfront (on the Golden Mile), you can walk to the beachfront promenade, Durban Ice Rink, Mini Town, Amphitheatre Gardens and Sea World Aquarium.
It is NOT safe to walk around Durban after dark, particularly areas in and around the central business district. While walking, hold onto your handbag tightly, carry very little cash, leave your jewelry at home and keep your mobile phones out of sight. Crime in Durban in the touristy areas is usually petty theft, like pickpocketing and "grab and run".
Zulu rickshaw
The Zulu rickshaw is an iconic feature of Durban Beachfront; they've been around for many years. Hop on board an authentic Zulu rickshaw and cruise the beachfront promenade in the company of a festive, colourfully-dressed rickshaw driver. It's a fun trip and provides much-needed employment for Durban locals.
IS DURBAN SAFE?
Durban is safe to travel around if you follow the same precautions you would in any busy tourist capital in the world. South Africa has a reputation as a high crime country and Durban has pockets that are "no-go" zones for tourists. Stick to the beaten path while travelling around Durban and Kwa-Zulu Natal and be sensible about where you go and what you do. There are places in Durban that you don't go to; in particular, areas you don't go to at night. Unsafe "crime hotspots" in Durban for tourists include the central business district, industrial zones and impoverished townships.
Durban's inner city was once a thriving metropolitan hub, but it has lost its former shine and become a hotspot for criminal activity, particularly drug related crime. Avoid Point Street in Durban which is a notorious crime spot. Durban central business district is fine to travel through during the day if you are visiting uShaka Marine World, the Playhouse and the Natural Science Museum. Travel with your windows closed and your doors locked. Ignore beggars or vendors that approach your car and keep your mobile phones, handbags and luggage out of sight. Daytime crime in the seedy parts of Durban is usually opportunist crime, like pickpocketing and "smash and grabs". Visit beaches in Durban that are in the better areas along the coast.
The popular beaches in Durban are well-policed with vigilant safety monitors on duty, geared for the safety of the city's tourism market. Durban is experiencing an "urban renewal", and a lot of effort and money has been spent on cleaning up stretches of Urban Durban. The entire Durban foreshore and its beaches have had a major facelift in recent years.
DURBAN'S CLIMATE
The weather in Durban is usually warm and sunny throughout the year as Kwa-Zulu Natal enjoys a sub-tropical climate. It is a summer rainfall region and hot, sweltering days in Durban can also be very humid. Winter is mild and pleasant, compared to winters in Johannesburg and Cape Town. Durban enjoys more than 300 days of sunshine each year. The Indian Ocean is warm so beach days and swimming in the sea is something Durbanites enjoy every day of the year.
BEST TIME TO VISIT DURBAN
Durban is a great place to visit all year round, but we recommend the cooler summer months (March to May/ August to October) and the pleasant winter months (May to August). A holiday to Durban really depends on what you want to do and whether you want to avoid the crowds. Durban during a peak holiday season (Easter and Christmas) is really busy; the beaches are packed, accommodation is at a premium and prices go up in the restaurants. The busy holiday season in Durban is the Easter school holiday period (March/April) and the end of year/Christmas period (December/January).
Schools go back in mid-January and the hordes of holidaymakers from Johannesburg and Pretoria have gone home. Check the South African school holidays calendar to avoid the very busy holiday periods in Durban. Summer (mid-October to February): 25°C average temperature Autumn (mid-February to April): 22°C average temperature Winter (June to August): 17°C average temperature Spring (August to October): 18°C average temperature Tourism warning for Durban Avoid the main Durban beach on the foreshore on the New Year public holiday. The beach is packed to standing room only and it's very noisy and chaotic until everyone packs up and goes home.
WHAT LANGUAGE DO THEY SPEAK IN DURBAN?
Durban is a melting pot of people, cultures and languages and you will find a delightful mix of Africans, Indians and Europeans in the city. The dominant African group in Durban is the Zulu tribe so on your next holiday to people, surprise the locals by greeting them with the familiar "Sawubona" (hello/good day). Durbanites study English as a first language at school and it's the most widely spoken language in the region.
THE PEOPLE OF DURBAN
Durban is a melting pot of cultures, languages and races. It has strong European, Zulu and Indian influences that create a cultural tapestry that is unique to Durban. From its early days as a haven for seafarers and traders, to military events that dominated different eras and Indian labourers who toiled in the sugar plantations; these generations have shaped the face of Durban.
European influence
The coast of Natal was discovered on Christmas Day in 1497 by the Portuguese explorer, Vasco de Gama. Natal is the Portuguese word for Christmas. The first European settlers, mostly British, established Port Natal as a trading post. Prior to that, the area was occupied for centuries by the Nguni branch of the Bantu (who became known as the Zulus).
The early European settlers kept to themselves on the coastal belt close to Port Natal, and avoided the interior which was a wild region held under the ruthless rule of the Zulu king, Shaka. The Afrikaner Voortrekkers entered the area in 1837 and a vicious battle for dominance ensued between the Voortrekkers and the Zulus. The Zulus were defeated at the Battle of Blood River in 1838 and the Voortrekkers established the Republic of Natal thereafter. The British Colony annexed the short-lived Boer republic in 1843.
The Afrikaners were replaced by immigrants who were mainly from Britain. Colonial Victorian and Edwardian influence on architecture that defines the city landscape of Durban originated from this era.
Indian influence
The Indian influence in Kwa-Zulu Natal comes from the period where large numbers of Indians arrived in the region, in the late 19th century. Many were what were known as indentured workers who were brought to South Africa to work in Natal's sugar plantations. The rest were regarded as "free" Indians who came mainly as traders looking for new opportunities abroad. After serving their indentures, the sugar plantation labourers were offered the choice of staying on in South Africa or returning to India. Those that stayed are the forefathers of the strong Indian community in Kwa-Zulu Natal.
Zulu influence
The Zulu nation of South Africa originated from a Bantu tribe called the Nguni people. They were a peaceful community that existed as rudimentary farmers. They travelled south to the Mkhumbane River basin where they set up a settlement that was overseen by a man called Heaven. This is where the world "Kwa-Zulu" originated, meaning Place of Heaven. This clan became known as the Zulus, and they were a proud African tribe that rose to prominence in southern Africa at the beginning of the 19th century under the leadership of Shaka. He was a formidable military man and is credited with modernising and militarizing the Zulu society, making them the dominant African tribe in southern Africa. By 1825 Shaka had conquered a huge empire covering a vast area from the sea in the east of Zululand to the Drakensberg mountains in the west.
There were a few squirmishes between Shaka and a small contingent of British settlers, but peace was ensured after Shaka received medical assistance for an injury picked up in a tribal battle. The harmony between European inhabitants and the Zulus was shattered with the arrival of the Boers who had trekked to Natal and expelled the small British settlement. The Boers had no respect for the Zulu inhabitants and used them as slaves and servants. They repeatedly clashed with Zulus over grazing lands. Things came to a head when the Zulus murdered the Boer leader, Piet Retief, and 70 of his followers.
The Boers sought revenge which led to the Battle of Blood River where they overpowered the Zulus with superior military equipment. Years of strife between the Boers, the British and the Zulus followed. The British Colony seized Zululand to the north of the Tugela River after the Zulu Wars of 1879. Boer forces entered the area during the South African War (1899 to 1902) and laid siege to Ladysmith. In 1910, the colony became a province of the Union of South Africa and in 1961 of the Republic of South Africa.
Fast-forward through years of tribal and political strife, and the apartheid era of South Africa; and we reach the relatively peaceful transition of power from White-minority rule to Black-majority rule in the mid-1990s. The homeland of Zululand was re-incorporated into the Natal province after the end of apartheid in 1994 and was renamed Kwa-Zulu Natal. Today, Kwa-Zulu Natal is home to the Zulu monarch, King Goodwill Zwelithini kaBhekuzulu. He does not have any political power, but he does have a strong influence among the more traditional Zulu people of the province.
BEST BEACHES IN DURBAN
Durban's best beaches are found along a stretch of the urban coastline called the Golden Mile. The majority are geared for an influx of holidaymakers and tourists in the busy periods and boast well-maintained public amenities, safe swimming and lifeguards on duty. The coastal villages along the Golden Mile have excellent restaurants, an array of quality accommodation options and are easily accessible. Durban is located on the warm Indian Ocean and the city enjoys a sub-tropical climate. Swimming, surfing and paddling at any beach in Durban is the best fun you can have in South Africa.
North Beach
North Beach is one of Durban's most popular beaches and a hotspot for surfers, paddleboarders and active families. Swimming at North Beach is safe if you stay in the demarcated areas, the waves are great, and the stretch of beach is spectacular for long walks and beach games. North Beach lies in the heart of Durban's Golden mile. There's something for everyone; including waterfront delis and restaurants, beach shops and the waterfront promenade which is usually a hive of
Addington Beach
Addington Beach is a perfect beach for families with young children. It's not as busy as North Beach and lies in a sheltered spot next to the Durban Harbour. Swimming at Addington Beach is safe if you take the usual precautions, and lifeguards are on duty throughout the year. If you're keen to learn how to surf, there are several operators at Addington Beach offering surfing lessons. End a fun day on the beach at one of the many restaurants and bars along the beach road. Avoid staying on this beach after dark as it's close to the central business district and not safe at night.
Umhlanga Rocks beach
Umhlanga Rocks Beach is a Durban favourite and a popular tourist destination; apart from the stunning beach, the town of Umhlanga Rocks is a hive of activity with outstanding holiday accommodation, great restaurants and a buzzing nightlife. The sandy beach at Umhlanga Rocks stretches some 200 kilometres along the warm Indian Ocean coastline, up to the Isimangaliso Wetland Park which is a fascinating world heritage site in Kwa-Zulu Natal. Endless swathes of sugar cane carpet the undulating coastal hills that surround the town of Umhlanga Rocks and Inanda Dam which lies buried in the lush valleys of northern Zululand.
Bay of Plenty
Bay of Plenty on the festive Golden Mile is regarded as the surfing capital of Kwa-Zulu Natal. Surfers from around the globe descend on the Bay of Plenty for regular surfing competitions; it's an unbroken surf spot with both right- and left-hand waves. Bay of Plenty beach is also a popular spot for volleyball enthusiasts and fisherman who hang out on the pier.
South Beach
This popular holiday destination lies south of the Durban city centre as well as a surf museum, a theme park, a water park and a popular aquarium. The water is warm, the waves are great and it's safe to swim at South Beach if you follow the usual precautions. Ansteys Beach Ansteys Beach is the closest beach to The Bluff, which is one of Durban's oldest suburbs. It's popular among locals as it doesn't get as busy as the main Durban beaches and it's perfect with families with young children. The water is shallow in some spots and there are lovely tidal pools for the youngsters to play in if the waves are too hectic for them. It's a laid-back beach and a popular Durbanite hangout; surfers, body boarders and kite surfers love this beach.
uShaka Beach
uShaka Beach is close to uShaka Marine World south of Durban central business district. It's a popular beach for kayaking, kite surfing and surfing. It's a much-loved spot for locals who love to fish off Vetch's Pier or snorkeling and diving in the protected bay. The grassy bank running down the beach is perfect for a family picnic and evening sundowners.
DURBAN'S GOLDEN MILE
Durban is "South Africa's Playground". It's where locals flock for year-round holidays, to enjoy its stunning beaches and the warm Indian Ocean. The beaches of Durban lie along a stretch of coastline that is known as the Golden Mile. Everything along Durban's coast is geared for holidaymakers and beach-loving Durbanites; from fishing piers and lagoons to upmarket high-rise apartments and trendy restaurants and cocktail bars.
Swimming at any beach along the Golden Mile is safe if you stay within the demarcated areas which have protective shark nets, beacons to show holidaymakers where it is safe to swim in Durban and lifeguards on duty all day. The Golden Mile is Durban's most popular tourist destination and there is something for everyone; from the Suncoast Casino in the south to Entertainment World in the north, and uShaka Marine World in the middle. Here's a list of some of our favourite places on Durban's Golden Mile.
Blue Lagoon
A popular local hangout near the Umgeni River mouth; it's a popular fishing spot and has great facilities for a family picnic
Mini Town
This incredible tourist attraction has been around for decades and children love Mini Town. It is a live miniature display to scale of Durban, with a working miniature railway, harbour and airport
Suncoast Casino
This casino complex boasts a state-of-the art casino, entertainment world, numerous restaurants and shops, and its own private beach
Surfing hotspots
Head to North Beach, Dairy Beach, the Bay of Plenty and Snake Park Beach for a day of surfing. A number of surfing competitions are hosted at these beaches and attract surfing fanatics from around the world
The Skate Park
A fantastic place for kids to spend a few hours if they love to skateboard, roller blade or ride BMX bikes
uShaka Marine World
Durban's most famous tourist destination is Africa's largest marine theme park, boasting a massive aquarium, water park, dolphinarium and a restaurant with a shark tank. There is so much to do at uShaka Marine World, you can spend the whole day there.
Sibaya Casino and Entertainment World
Sibaya Casino and Entertainment Kingdom is only a short drive from King Shaka International Airport, north of Durban's city centre. It's a top holiday destination set in the rolling green sugar cane fields and overlooking the Indian Ocean. The casino is open 24/7 with 50 gaming tables and over 1 200 slot machines. The entertainment centre boasts some of the best restaurants in Durban and Durban's hottest night clubs and bars.
Umhlanga Pier 
The Umhlanga Pier was recently named the "World's Most Beautiful Pier" by the international television news network, CNN. It also won the South African National Award for Outstanding Civil Engineering Achievements and joins the likes of uShaka Marine World as an iconic landmark along Durban's Golden Mile. The Umhlanga Rocks promenade has had a major revamp which included the building of the 21st century pier. It was necessary at the time to deal with water drainage problems and is an extension of an underground culvert.
Foreshore promenade
The Durban foreshore was given an extensive facelift in preparation for the Soccer World Cup that South Africa hosted in 2010. The Durban promenade is always busy; with early morning walkers, swimmers and surfers and late afternoon walkers and joggers. Hire a Segway (mobile scooter), pedal car or skateboard and cruise along the promenade enjoying a panoramic view of the Indian Ocean.
Joe Cool's
This iconic Durban beach restaurant is a busy spot for holidaymakers during the day and a thriving Durbanite hotspot at night. Joe Cool's has been a Durban party destination for generations.
DURBAN CITY CENTRE HIGHLIGHTS
The central business district of Durban has become shabby and derelict in areas. Once the epicenter of a shipping era and government seat of the British Colony, Durban's inner city should be avoided unless you are visiting the area with a reputable tour guide or a local Durban resident. At the same time, Durban city centre is rich in history and its incredible architectural landmarks should not be missed on a tour of the city.
Durban City Hall
The Durban City Hall is one of the finest examples of Edwardian Neo-baroque architecture. It was completed in 1910 and is the second building in Durban built as a state facility, as the first city hall was taken over by the Post Office. In the late 1880s, Durban was expanding at a rapid rate as the city became widely known as a safe port for trading ships. Architect Stanley G Hudson's design was chosen for a larger town hall. Hudson was inspired by the city hall in Belfast and submitted a design that was considered as 'very bold and progressive' for its time.
A striking feature of Durban City Hall is its massive dome, and a number of statues representing art, music, literature, and commerce and industry. The inside of the hall is resplendent; with polished wooden floors, intricate stained glass, wrought-iron balustrades, marble pillars and ornate arches. The three building blocks behind the city hall façade are used as municipal chambers, an art gallery, public library and an auditorium. Durban Art Gallery is located on the second floor of Durban City Hall. The national gallery showcases an impressive collection of international and South African art. The Natural Science Museum is also housed in Durban City Hall. Visitors can view displays of unique stuffed animals, birds, reptiles and insects; as well as the skeleton of a dodo bird and South Africa's only ancient Egyptian Mummy. View all our Durban Tours
Durban City Hall is located in the Durban city business district; in the centre of Dr Pixley Kaseme, Samora Machel, Anton Lembede and Dorothy Nyembe Streets.
Old Courthouse Museum
The splendid 1866 courthouse is located behind Durban City Hall. A tour of the museum provides visitors with a glimpse of the old colonial British era. There is also an exhibit of the sad life of journalist Nathaniel Wakasa, and a collection of model ships. Durban Post Office The historical Victorian-style building still serves as the Durban Post Office, more than a century after the new Durban Town Hall was built and the Post Office took over the building.
The foundation stone was laid in 1883. There is a plaque on the wall that states; "In this building the National Convention, which led to the Union of South, held its first sittings from the 12th October 1908 to the 5th November 1908". Winston Churchill delivered a speech from the steps of the Town Hall to the excited citizens of Durban, after his escape from Pretoria in December 1899. Where? You will find the Durban Post Office directly opposite the Durban City Hall.
Old Durban Railway Station
The Old Durban Railway Station, known as Durban Central, is located in the heart of the bustling city centre. A visit to the historic landmark is a step back in time; showcasing the dramatic neo-Baroque style of architecture that was so popular in the last century. It was built in 1892 and is revered for its timeless elegance. It stands proudly on a busy street corner, with its dramatic red brick adding style and sophistication to the city central business district. Its ornate roof was erected by accident. It was originally a roof design meant for the Toronto Railway Station in Canada, but the architectural designs were switched by mistake.
The Old Durban Railway Station has borne witness to the growth and development of the city; and political strife through different eras. It was along this railway line that Mahatma Gandhi was forcibly removed from the train for refusing to move from the "Whites only" carriage. There is a plaque on a wall to honour his momentous stand against oppression, saying: "Mohandas Karamchand Gandhi took the first step in his struggle against all forms of discrimination and oppression when he boarded a train at the Durban station on 7th June 1893". Durban Central is now home to the Tourist Junction, which is the main tourism centre in Durban.
You can find out more about the history, culture and natural wealth of the region on a tour of the historic railway station. There are a few curio shops at the station, and an African Art Centre where local arts and crafts are sold to the public. Restaurants in the immediate vicinity serve authentic African and Indian cuisine at reasonable prices. Warning: Durban city centre has become shabby and rundown and visitors are warned to be vigilant of petty criminals and not to go there after dark. Visit Durban Central with a tour operator if possible, and keep wallets, cameras and mobile phones out of sight. Where? 160 Monty Naicker Road, Durban Central, Durban, Kwa-Zulu Natal
Durban Playhouse
The Playhouse Company runs an impressive entertainment and theatre complex in the heart of Durban's central business district. The current theatre complex is housed in two of the city's most famous landmarks; the Prince's Theatre (built in 1926) and the Tudor-styled Playhouse (built in 1935). The two famous entertainment venues were renovated in the early 1980s and turned into a state-of-the-art multi-venue theatre complex.
It was originally called The Natal Playhouse, but is now known as The Playhouse. The Playhouse is a state-sponsored cultural institution, which receives public funding to deliver on its mandate to produce live theatre shows that are un-biased and incorporate a unique mix of South African music, drama and dance. The aim is to represent diverse cultural groups in Kwa-Zulu Natal that appeals to a wider audience. The Playhouse Company also runs an educational development programme in the performing arts for aspiring young artists.
Medwood Gardens
Medwood Gardens is a lush greenbelt in the heart of Durban's busy city centre. The original gardens were named after the renowned botanist and curator of the Durban Botanical Gardens. John Medley Wood is internationally hailed for establishing a mosaic virus-immune strain of Ube sugar cane which is a dominant crop grown in Kwa-Zulu Natal. Medley Wood retired after 30 years at the national botanical garden, but continued to make a massive impact through his extensive botanical research and knowledge of indigenous plants. Medwood Gardens was established to showcase the biodiversity of the region.
It provides city dwellers and workers with a small oasis to escape to; with wonderful displays of flowering plants brightening up the city landscape at different times of the year. The big water fountain in Medwood Gardens is a wonderful attraction, for visitors and birds. There is also a giant chess set next to Medwood Gardens where you'll find local business people enjoying a game during their lunchbreak. The wall around Medwood Gardens has been beautifully painted by a local artist, and depicts scenes of paradise with a unique African influence. Where: Dr Pixley Kaseme Street, Across from City Hall in Durban Central
St Paul's Church
Another stand-out landmark in Durban Central is the impressive St Paul's Church. It is found across the road from the Durban City Hall. The Gothic Revival Edwardian church is a replica of the original which stood on an old vicarage square from 1853 to 1906 when it burnt down. The grand St Paul's Church is a visual masterpiece; with a gracious wooden ceiling, striking handcrafted stained-glass windows and a large nave. Durban's early history is recorded on commemorative plaques on its walls. Where: Monty Naicker Street in Durban Central.
Durban Convention Centre
The Durban Convention Centre (Durban ICC) was South Africa's first International Convention Centre and was opened in 1997 by former president, Nelson Mandela. It is an events centre complex located in the city centre of Durban. The Durban ICC has been voted "Africa's Leading Meeting and Conference Centre" by the World Travel Awards 17 times and was rated amongst the World's Top 17 convention centres by AIPC (The International Association of Convention Centres). Make sure you ask your tour operator what exhibitions, events or functions are hosted here during your time in Durban and visit this world-class facility.
Let Moafrika Tours help you plan your ideal couple/family/group holiday package. We will work out an itinerary that is full of things to do and amazing sightseeing. Contact us for our affordable 2019/2020 breakaway rates and prices. 
WHAT TO DO IN DURBAN TODAY? – PLACES TO VISIT AND THINGS TO DO IN DURBAN
Port of Durban
A tour of Durban habour is fascinating. It is the busiest port in South Africa, and the busiest in Africa. Enjoy a delicious meal at one of the trendy harbour restaurants and soak in the habour ambiance which is a combination of a rich trading heritage and a buzzing modern port. The Port of Durban was originally called Port of Natal, and it's one of the few natural harbours found between Port Elizabeth and Maputo. The international port is located at the beginning of a unique weather phenomenon which causes extremely violent seas, and has provided a safe haven for weary seafarers for centuries.
Port of Natal was officially opened in the 1840s and mainly used for ship repairs and to stock on provisions. The modern Port of Durban thrives off trade from Johannesburg, which is the industrial and mining capital of South Africa. The Port of Durban was the only viable port until the early 1990s due to civil war in Mozambique and the Port of Maputo was a "no go" port. Today, there's intense rivalry between Durban and Maputo for shipping business. The Port of Durban is also very busy as a cruise-liner destination. The MSC Sinfonia cruise ship is based in Durban and takes guests on stunning excursions up the east coast to destinations in Mozambique, Mauritius, Réunion and Madagascar. Durban will soon boast a brand new R200 million cruise terminal which will be able to accommodate two massive cruise ships at any given time.
The old Naval Base Durban on Salisbury Island (which is now joined to the mainland) was renovated and expanded, and is home to the South African Navy's offshore patrol flotilla. In 2015, it was re-designated Naval Base Durban.
Port Natal Maritime Museum
The Port Natal Maritime Museum is a collection of naval artefacts that provides visitors with a glimpse into the city's historical shipping industry. You can explore two former steam tugs and see the huge wicker basket that was used to hoist passengers onto ocean liners.
uShaka Marine World
uShaka Marine World is a major attraction on Durban's Golden Mile and offers a world of entertainment, education and family fun. Major attractions at uShaka Marine World include Wet & Wild, Sea World, Dangerous Creatures, Village Walk, uShaka Kids World and uShaka Beach. There is so much to do at uShaka Marine World; plan to spend a full day there.
Moyo uShaka Pier Bar
This is the top spot in Durban for sundowners. The view is fantastic; with the harbour on one side, the Indian Ocean on the other side and the stadium and Durban's city skyline in the background. It's laid-back and chic at the same time.
Wilson's Wharf
This is the best spot to view Durban's harbour and its daily activities. The wharf is located in the Port of Durban which is the busiest port in southern Africa, and the 9thbusiest in the world. Wilson's Wharf boasts a few good restaurants, boat-charter operations, shops and a quaint theatre. It's a little tired and the once-hip development is a bit rundown but if you can overlook that, a visit to Wilson's Wharf is always a great outing.
Vasco da Gama Clock
The Vasco da Gama Clock is a Victorian monument which can be found on an embankment east of Stalwart Simelane Street in Durban. It was presented by the Portuguese government in1897 to mark the 400th anniversary of Vasco da Gama's sighting of Natal.
Juma Mosque
This is the largest mosque in the southern hemisphere and dominates Durban's city landscape. Its gilt-domed minarets tower over the bustling business centre, but inside the marbled worship hall is a place of peace and tranquility. Book in advance for a guided tour. Around the mosque on Grey Street, you will find several Indian eateries serving authentic Durban Indian meals. This includes the famous Durban bunny chow.
Moses Mabhida Stadium
The Moses Mabhida Stadium is a massive state-of-the art, multi-use stadium located north of Durban city centre, on the Golden Mile. It was one of the main stadiums built when South Africa hosted the 2010 FIFA World Cup, and has a capacity of 62 760 people. It was built opposite the Kings Park Stadium, which is home to Durban's Sharks rugby team. The main things to do at Moses Mabhida Stadium include:
The world's only stadium swing and the largest swing of its kind anywhere. Jump into the void 106 metres above the green grass pitch and swing out in a huge 220 metre arc under the impressive stadium arch
Explore the huge stadium on a Segway. Glide effortlessly with a guide who'll talk you through the construction of the stadium and point out its incredible features.
Dare to be brave and enjoy a leisurely 20-minute walk up 550 steps to the top of the stadium arch. If that sounds too strenuous, you can take a Skycar. Once on top, take your pick. You can admire the view and walk down again, or you can plunge off the top on the giant Big Swing.
Durban Botanic Gardens
The historic botanical garden of Durban is 2 000-square metres of lush, tropical vegetation. It features rare cycads and a number of exotic species of bromeliad. Durban Botanic Gardens regularly hosts music concerts featuring the Kwa-Zulu Natal Philharmonic Orchestra and other well-known local artists.
Umhlanga
Umhlanga Rocks, as the locals call it, is situated north of Durban and it's the holiday capital of South Africa. The seaside town is dominated by high-rise apartments and towering hotels that offer guests panoramic views of the Indian Ocean. This is where Durbanites and 'Gautengers' come to have fun and party.
Gateway Theatre of Shopping
This massive shopping centre is located on Umhlanga Ride, north of Durban, and is one of 50 largest shopping malls in the world. It's massive! It took three years to build the shopping centre, and is home to almost all of South Africa's and most major international retail stores. About two million shoppers visit Gateway shopping mall per month. Gateway has more than 90 restaurants, more than 400 stores, 18 movie theatres, an arcade and theme park, indoor fun fair, a 4 000-square metre skate park, a gym, a ten-pin bowling alley and a science theme park. Gateway Hotel is attached to the mall, and you'll also find Africa's highest fountain at Gateway.
Kwa-Zulu Natal Sharks Board
Known by locals as the Sharks Board, this facility is home to the organisation that maintains shark nets and drum lines off the coast of Kwa-Zulu Natal. Protective measures have been placed at 38 places along 320 kilometres of coastline. The Sharks Board is in Umhlanga, close to the Gateway Shopping Centre. Enjoy a highly educational tour of the facility and a 20-minute dissection of a shark. You'll learn all about the role sharks play in our marine ecosystem, why they need to be protected and interesting facts about sharks. There is a shop and restaurant on site, so make a morning of it. The Shark Board display hall and curio shop are open to the public from 8am to 4pm, Mondays to Fridays (except on public holidays when it is not open). The audio-visual presentations take place on Tuesday at 9am and 2pm, Wednesday at 9am and 2pm, Thursday at 9am and 2pm and Sunday at 2pm. Check the website for details for entrance fees, directions and contact details: www.shark.co.za
Umhlanga Lighthouse and Lighthouse Bar
Most people who visit Durban have a photo of themselves or their family standing in front of the iconic red and white candy-striped lighthouse in Umhlanga. You can find it below the 5-star Oyster Box Hotel. Try an Umhlanga Schling which is a popular drink served at the Lighthouse Bar.
The Oyster Box Hotel
Treat yourself to a scrumptious lunch or high-tea at one of Durban's premier hotel destinations. The historical hotel was extensively refurbished and boasts an impressive list of international guests including Prince Albert of Monaco and Charlene, who spent their honeymoon at the Oyster Box Hotel. This elegant 5-star hotel is a national treasure. It stands majestically on Umhlanga's beachfront, overlooking the Indian Ocean and the iconic lighthouse. It's famous for its authentic Durban curries.
The Royal Hotel
Step into the reception of The Royal Hotel in Durban and you step back in time. This historical hotel has witnessed much over 150 years, since it opened its doors in 1845. Situated on the Durban foreshore, the original building was a far cry from the elegant hotel that it is today but it provided warm hospitality and shelter to weary seaman who came to Durban's shores. The town of Durban developed rapidly around the original hotel and, in 1860, under a decree from Prince Alfred (Queen Victoria's second son), the hotel became known as The Royal. It was extensively refurbished and was turned into an elegant destination fit for royalty. Just a few of its notable guests include the likes of Cecil John Rhodes, HG Wells, Marlene Dietrich, Mark Twain, Prince Alfred, Margaret Thatcher, Queen Elizabeth II, Mangosuthu Buthelezie, FW de Klerk and the famous Nelson Mandela.
Umgeni River Bird Park
This beautiful park is found on the Umgeni River, north of Durban's central business district. It is home to many African bird species, homed in lush tropical vegetation and aviaries. There is a free-flight bird show every Tuesday to Sunday, at 11am and 2pm. It features birds from around the world.
The Phoenix Settlement
The Phoenix Settlement is a popular tourist attraction along what is known as the "Inanda Route". The Phoenix Settlement is the historic home of Mahatma Gandhi; the world-famous Indian lawyer, politician, social activist and writer. He became the leader of the nationalist movement against the British rule of India. He stands alongside the great Nelson Mandela for his lifetime commitment to freeing the oppressed and suffering. If you're interested in history and the story of Mahatma Gandhi, a trip to The Phoenix Settlement is really interesting. You will see where Gandhi lived when he stayed in South Africa and the printing press he founded. Give yourself enough time to read and listen to the information on Gandhi himself, and that historical political era. Gandhi arrived in South Africa in 1893 after studying law in London. He worked as a legal aid in an Indian company until he moved back to his home country in 1914.
The home Gandhi lived in is named Sarvodaya, meaning Well Being for All. It was built for Gandhi and his family when the Phoenix Settlement was established in 1904. His original home was burnt down during the 1985 Inanda Riots. While in South Africa, Gandhi founded a newspaper called Opinion (originally known as 'Indian Opinion'), which he printed at the International Printing Press. The newspaper publication was launched in 1903 and remained in circulation until 1961.
Shakaland
Visit a traditional cultural village in Durban and learn more about the rich and fascinating history and traditions of the Zulu people. The Nandi Experience is a 3-hour tour named in honour of Shaka Zulu's mother and includes a condensed audiovisual presentation of the life of King Shaka, followed by a guided tour through the Great Kraal. Your guide will keep you riveted with tales of courage and heroism as the story of Shaka's greatest battles unfold. Meet a sangoma (traditional doctor) and have a taste of traditional Zulu beer in the company of the Chief and his wives. Relax and enjoy an energetic dance show performed by Zulu maidens dressed in tradition Zulu tribal dress. End the tour at the Shisha Nyama restaurant, and enjoy a traditional African meal cooked over an open fire.
Durban Ice Arena
The Olympic-size ice arena is back in business. It's hugely popular for team-building groups, birthday parties, ice shows, ice hockey and ice skating lessons. The arena has a few fast-food outlets for hungry skaters.
Funworld Durban
Funworld Durban is a beachfront amusement park set along OR Tambo Parade on Durban's Golden Mile. It was built in the 1970s and provides safe and secure entertainment for the whole family, including a cable car ride that travels above the foreshore promenade. It's old-fashioned entertainment at its best; a carousel, a swing boat, play-play elephant rides, dodgem cars and tilt-a-whirl. Kids can cool off in the paddling pools.
Imbizo Gallery
Imbizo Gallery houses an impressive collection of works from top South African artists and sculptors, as well as a collection of glass art, ceramics and exclusive hand-crafted jewelry. Imbizo Gallery regularly hosts solo or group exhibitions showcasing well-known and emerging South African artists.
Phansi Museum
You will find Phansi Museum southwest of Durban city centre. It houses a private collection of southern African tribal artefacts which are displayed in Roberts House, a Victorian monument. Owner-collector Paul Mikula has amassed outstanding examples of contemporary sculptures, beadwork of KwaZulu-Natal, carved statues, and artefacts from pipes to fertility dolls. Bookings required.
Max's Lifestyle
This is a very popular venue that attracts people of all cultures and races from around the world. It's one of the best restaurants in Umlazi (Durban township) and offers visitors a unique township experience. Enjoy the traditional "Kasie" culture in an upmarket and safe surrounding, with good music and dancing and top DJ's getting the crowd noisy and festive.
The Cargo Hold
This is a great place to have lunch if you are visiting uShaka Marine World and very popular among local Durbanites. You will find it on board the infamous Phantom Ship in one of Durban's most remarkable settings.
S43
S43 is a located in a warehouse alongside train tracks in a complex of arty enterprises. It is home of That Brewing Company; enjoy craft beer served with a delectable choice of gourmet burgers, pulled-pork tacos and bunny chow.
Mali's Indian Restaurant
This restaurant is regarded as Durban's top Indian eatery. Its menu features dishes from North and South India and there is something for everyone. Durban hot or regular hot. Be careful!
Station Drive Precinct
Station Drive Precinct is a popular shopping destination in Durban, housed in an arty complex in a part of Durban city centre that has been newly rejuvenated. Shops at Station Drive Precinct include designer boutiques, photography studios and a brew pub. They host a popular market on Sunday mornings and a host of events on the first Thursday of each month.
Victoria Street Market
This delightful street market is found in the hub of the Indian community at the western end of Bertha Mkhize Street in Durban. It boasts more than 160 stalls selling wares from across Asia. Watch out for pick-pocketers and keep valuables safe and out of sight. Most shops are run by Muslims, so the market is closed between noon and 2pm on Friday.
Suncoast Casino and Entertainment World
This popular attraction is located at the northern end of Durban's Golden Mile and offers visitors a world of fun and entertainment. Apart from its massive casino complex, there are number of trendy restaurants, a beach bar and a semi-private beach.
Sun Coast Casino
The Sun Coast Casino is a popular local destination located on Suncoast Beach, south of Durban central business district. The glitzy casino offers visitors a wide choice of slot machines, a cinema and a few popular restaurants. The beach in front of the casino is safe for swimming and the perfect place to spend a relaxing day with the family.
The Sapphire Coast
Towns on the southern stretch of the Durban coastline make up what the locals call the Sapphire Coast. This part of the coast is popular with scuba divers; particularly Aliwal Shoal which is a fossilised sand dune that lies 5 kilometres off the Umkomaas river mouth. The town of Amanzimtoti (which means "sweet waters" in Zulu) was named by the great King Shaka after he tasted the fresh water that flows out of the hills at this spot on the coast. Other well-known holiday towns on the Sapphire Coast include Warner Beach, Winkelspruit, Illove, Umgababa and Umkomaas.
THINGS TO DO AT uSHAKA MARINE WORLD
Plan to spend a whole day at uShaka Marine World. It's a world-class attraction on Durban's Golden Mile and there is so much to see and do for the whole family. 
Watch and learn
uShaka Sea World is part entertainment and part educational. The main focus of the marine theme park is the dolphin and seal shows, penguin presentations, shark dives and ray feeds that take place at uShaka Sea World. Be prepared to gasp and gawp at uShaka's marine ambassadors, while learning more about the fascinating creatures that live in our oceans. uShaka Sea World boasts an impressive Dolphin Stadium that can seat over 1 200 spectators. There are two daily dolphin presentations. If you can't get enough of dolphins, head over to the separate interactive pools for a personal encounter with these incredible creatures. Seal Stadium hosts fun-filled seal shows and penguin presentations. Its penguin rockery is home to over 63 African penguins.
Meet the creeps
Dangerous Creatures is a hugely popular attraction at uShaka Marine World and has just got more exciting. Black-throated monitors aka The Dragons have arrived. You'll be amazed by their size and awesome personalities. Meet the "creeps" which include dart frogs, tarantulas, Gila monster lizards, a false water cobra (only one in the country), goliath bull frogs, tree vipers and Taipan snakes. A tegu is on display; it's the Argentinean equivalent of the Nile leguaan and the only one of its kind in South Africa. Get your photo taken with a life-size giant anaconda at Dangerous Creatures. Don't miss the opportunity to have a photo of yourself taken with the largest snake in the world.
Experience the thrill of zip lining
Chimp & Zee Rope Adventure Park is an ultra-thrilling new rope adventure park in South Africa, with a continuous belay system. The course offers 18 different elements which are completed with two exciting zip lines which carry you over Rocky Reef and the turtle enclosure. The rip line journey is child-friendly and only a reasonable level of fitness is needed to pack in a whole lot of fun. It takes about 45 minutes for beginning to end, starting at uShaka Village Walk.
The continuous belay system is a mechanical device used during climbing. There is a continuous rope above your head that is attached to your harness. This means you go from one element to the next on a safe and secure line. If you slip off one of the elements, you only drop a short distance before your harness supports you. Friendly, well-trained guides assist you along the way and make sure you are safe and secure. Soar through the air, climb nets and see uShaka and your favourite marine life from an entirely new angle at Chimp & Zee Rope Adventure Park. It's fun for the whole family!
Meet a dolphin
Sea Animal Encounters Island is an exotic island experience where you can meet a dolphin, feed a sting ray, walk with sharks and snorkel with exotic fish. It's a once in a lifetime experience and not to be missed.
Dive with sharks
The Xpanda Shark Dive offers visitors the chance to interact with these incredible creatures. Immersed under water in the safety of a shark cage, you'll get up close and personal with sharks. The minimum age for a shark dive is 12 years and older, and you need to be physically and mentally fit to take part.
Snorkel with the fish
The Snorkel Lagoon is a perfect replication of the nooks and crannies of the Kwa-Zulu Natal coastline and allows you to immerse yourself in a magnificent marine world. Snorkel slowly through Snorkel Lagoon and discover the exotic creatures that live in the warm Indian Ocean.
Take a walk in the ocean
Ocean Walker is an innovative concept that allows you to walk slowly on the floor of the Open Ocean exhibit. Huge fish, rays and sand sharks will pass you by and it's the most incredible chance to immerse yourself in their watery world. Feed the fish Enjoy a hands-on experience with one of the ocean's most elegant creatures. Walk in water that is waist-deep and drop morsels into the mouths of Spotted Eagle Rays who pop up next to you for a snack.
Enjoy a day on the beach
Make your way to uShaka Beach for a day of fun. The uShaka team put on a host of beach activities for children on its beautiful, well-maintained beach; giving adults a break to chill and soak up the sun.
Dive the wild side
Calypso Dive offers a one-stop dive shop and training course for novice divers and advanced divers. There are over 30 reef, wreck and deep dives off Durban, with dive operations launching daily from uShaka Marine World. Children under 8 years old can scuba dive in the uShaka Marine World aquarium.
Learn to kayak
Ocean Ventures offers kayak tours, kayak lessons, kayak hire and surf lessons. They host great birthday parties at uShaka Marine World and are geared to deliver the best fun anyone can have in one day.
Get wild and wet
Wild n Wet is uShaka Marine World's most popular attraction. It offers visitors a day of extreme fun with water slides and pools, catering for adrenaline junkies and those who are a little less adventurous.
The Body Tornado is uShaka's newest and fastest slide. Hold onto your cozzie because you'll speed through a tunnel before spiraling around the tornado bowl and plunging into the pool below.
The Mamba Tunnel slide is an extreme experience. You enter the jaws of a dark cavern on a rollercoaster and take the ride of your life around twists and bends at high speed.
The Squid Mini Supertube is like a big washing machine. The Squid sucks you in; twisting and turning you before spitting you out in the pool below.
The Cuda Supertube is for serious adrenalin junkies. You twist and turn, and slip and slide in a wall of gushing white water.
The Zoom Multi-lane Racer is great if you're up to the challenge. You fly over humps and zoom high in the air towards the finishing line.
The Torpedo Kamikaze Speed slide is for speed freaks. It takes you on a ride you've never experience before.
The Free Fall slide is the ultimate attraction if you feel the need for speed.
The Drop Zone is the highest slide in Africa. The 18-metre drop will get your blood pumping and your heart racing. Watch out for wedgies!
The Jika Jika Family Rafter is fun for families and groups of people. It takes up to 6 people on a ride which is a lot tamer than the other slides at uShaka Marine World.
Toti Splash Kiddies Slide is for the little ones (6 years and under). It's safe and wide enough for moms and dads to join in the fun.
Fast River Ride replicates the Duzi River canoe marathon, taking you on a wild ride through palm trees and river vegetation.
Dizzy Duzi Adventure Ride is a leisurely ride around the marine theme park on a single or double tube. Float past the main attractions at uShaka Marine world, through stunning tunnels and waterfalls.
The Adult Pool is a place for adults to escape to for a breather. It's the ultimate relaxation area away from the busy crowds.
uShaka Village Walk
Dad can keep the kids busy while you do a bit of shopping. The Village Walk is a shopper's paradise in an open-air environment, with lots of great shops, restaurants and entertainment for the whole family.
uShaka Kids' World
uShaka Kids World is geared for kids and is a place where children can run wild and play safely. Kids' World at uShaka is for kids aged 2-12 years old. Kids love playing on Africa's biggest jungle gym, on Crabby Beach which is a giant sandpit, and Polly's Pain Pen which is a life-size canvas for kids to paint on. The Mangwanani African Kids spa is a no-go zone for adults. Organise a pamper session for your daughter and her friends.
BEST GOLF COURSES IN DURBAN
Durban is renowned for its incredible golf courses and premier country clubs. Every day is perfect for gold in Durban, with year-round sunshine and windless days. The golf courses of Durban are set in lush, tropical surrounds with panoramic sea views. You can spend ten days in Durban and play a different 18-hole golf course every day. Here's a selection of the best and favourite golf courses in Durban:
Durban Country Club
Durban Country Club Beachwood
Royal Durban Golf Club
Maidstone Country Club
Mount Edgecombe Country Club
Amanzimtoti Country Club
Kloof Country Club
Cato Ridge Country Club
WHERE TO SHOP IN DURBAN
Durban has some of the best shopping centres in the country and a number of popular street markets so save one day of your holiday in Durban for a bit of retail therapy.
Pavilion Mall
This massive shopping centre is a Durban landmark; with over 245 stores and entertainment for the whole family.
Gateway Theatre of Shopping
This mega shopping centre is based in Umhlanga to the north of the city centre; it's the largest shopping mall in Africa with everything from flagship stores of international brands to a movie and entertainment centre and skate park.
Rivertown Mall
This trendy spot was developed as part of an urban regeneration initiative and boasts a design hub for creative artists called 8 Morrison.
Station Drive
A derelict industrial area has been transformed and is now one of the hottest spots in Durban; with its own micro-distillery, and array of vintage shops, trendy restaurants and everything from local crafts to designer label clothing.
I Heart Market
This chic market is open on the first Saturday of the month; it is one of South Africa's largest design markets and showcases local arts and craft talent.
Morning Trade
This trendy food market is open every Sunday; it's situated in Durban's trendy Station Drive Precinct and is focused on locally-produced food and fresh products, and arts and crafts.
Victoria Street Market
Experience Durban's Afro-Indian culture at this vibey market in the city centre; open Monday to Saturday from 8am to 6pm, and on Sunday from 10am to 4pm.
BEST PLACES IN DURBAN FOR BUNNY CHOW
The secret to a good bunny chow is delicious curry packed with flavour and bread that is fresh and fluffy. The dish is served hot with a carrot salad and pickles on the side. The finishing touch is hot gravy dripping down the sides of the bread. Bunny chow is eaten with your hands; the messier the better. Here is a list of the top five places for the best bunny chow in Durban:
Cane Cutters in Glenwood
The best-kept secret in Durban and winner of the prestigious 2016 Coca-Cola Bunny Chow Barometer Competition
Bon Bon's Bake 'n Take in Snell Parade
There's nothing fancy about this take-away shop but they serve the best bunny chow, packed with flavour and well-priced.
Capsicum Restaurant in Britannia Hotel
This restaurant is packed with business people, youngsters and families every day of the week. The secret to their success is the variety on offer; every filling from trotters and tripe to Cornish hen and spicy prawns. If you're strapped for cash, their sugar-bean bunny chow is the cheapest take-away you'll find in Durban.
Impulse by The Sea in Tinley Manor Beach
This family-run restaurant is worth a visit even though it's a bit of a drive out of the city. The secret to their success is they bake their own bread which is light, fluffy and fresh every day. Enjoy the best bunny chow ever with a panoramic view of the Indian Ocean making a trip there extra special.
My Diners in Westwood Mall
This franchise outlet specialises in Pakistani and Asian-inspired cuisine. The curry filling in their bunny chow is packed with blended Pakistani flavours. Their prices are a bit higher than the local bunny chow eateries but worth the price. Other restaurants and street cafes that make the list of the best bunny chow spots in Durban include:
Rocky Bunny at Lighthouse Mall, Umhlanga
Cumin Café at 4 Lagoon Drive, Umhlanga
Hollywood Bets and Bunny Bar at Intersite Avenue, Umgeni
Patel's Vegetarian Refreshment Room at 202 Dr Yusuf Dadoo Street (Grey Street)
Danny's House of Curries at Blue Lagoon
Oriental Restaurant at 99 Samora Machel Street, The Workshop
PLACES TO VISIT OUTSIDE OF DURBAN
Paradise Valley Nature Reserve
The Paradise Valley Nature Reserve is situated on 100 hectares of coastal and remnant grasslands. It boasts one of two national monuments found in Pinetown; the Umbilo Waterworks, which was built in 1887. All four of the trails in the reserve start at the Interpretive Centre and head down through the picnic area. It takes about 20 minutes to reach the waterfall and another half an hour for the return. Cross the wonderful old wooden bridge at the bottom of the picnic area and follow the blue trail markers. On the other side of the river, where the trail splits, keep left on the Waterfall trail (the trail to the right is the Duiker trail).
The trail goes through some large strelitzias, better known as wild bananas. Walking downstream on the right bank of the Umbilo River, you pass a bridge where the Bushbuck trail comes in from the left. A little further on, you come upon the remnants of the historic old dam wall, beyond which there's a beautiful flat rock which is a perfect picnic spot. Further down, you pass some historical filter tanks before walking under the N3 freeway. The Duiker trail comes in from the right; ignore this for now but make a mental note that you need to return to this point after seeing the falls.
Nelson Mandela Capture Site
This newly-built memorial site marks the spot where the famous Nelson Mandela was captured by the armed apartheid police on 5 August 1962. An incredible sculpture which is a visual masterpiece has been erected at the capture site to replace the original monument that consisted of a small plaque set into a wall in the side of the road. The heritage site is 5 minutes from the N3 turnoff, just past the picturesque village of Howick. Nelson Mandela was a man on the run in the 1960s.
As leader of the struggle movement fighting against oppressive apartheid rule; Mandela had managed to evade capture by apartheid operatives for 17 months. He was caught on that fateful day in a police road block on his way back from a clandestine meeting with ANC President Chief Albert Luthuli's home in Groutville. Nelson Mandela was jailed for 27 years for crimes against the State and his role in the struggle movement against the oppressive apartheid regime. His legacy is immortalised in the book A Long Walk to Freedom, and the Nelson Mandela Capture Site is a dramatic symbol of equality and liberation.
The sculpture is made from 50 steel columns that were cut using laser technology. The beams are between 6 and 9.5 metres in height and span a width of some 30 metres. The columns line up and, at certain angles, create a two-dimensional image of the face of Nelson Mandela. The effect is so dramatic you can see Mandela's face from 30 metres away. The monument is situated at the end of a winding path that represents Mandela's Long Walk to Freedom. Plans are under way to add an amphitheater, museum and arts and craft centre at the heritage site.
Midlands Meander
The Midlands Meander takes you away from the busy city to the natural and tranquil beauty of the Midlands in Kwa-Zulu Natal. The Midlands Meander is an 80 kilometre route through a lush green farming belt and offers travellers an incredible selection of arts and craft destinations, delightful country hotels and lodges, adventure getaways, heritage sites and delicious Kwa-Zulu Natal hearty cuisine. It's an easy one-hour drive from Durban and just short of a 4-hour drive from Johannesburg, being enroute to Durban. There's so much to do in the Midlands area, you should book in to one of the wonderful country retreats and spend a few days in the beautiful valley. And when you've explored the Midlands Meander you can point your car in the direction of the Kwa-Zulu Natal battlefields, the majestic Drakensberg Mountain, the southern coastal belt of Durban and game reserves on the Dolphin Coast.
The Midlands Meander is the brainchild of four potters, a weaver and a few artists who gathered in a smoky pub in 1985 to talk about how they could help each other promote their businesses. The concept of a Rolling Exhibition was born and a few times a year, the artists opened up their studios and welcomed visitors into their country studios to see them at work. Over time, the concept expanded until the popular Midlands Meander Route was established. Today, visitors from far and wide can enjoy the warm and welcoming hospitality of the people and artists of the Midlands. Whether it is shopping, attending artist retreats, enjoying delicious cuisine, fishing, hiking, biking, milking cows or tasting homemade craft beers… there's something for everyone to enjoy on a day discovering the Midlands Meander.
Valley of 1000 Hills
Valley of 1000 Hills is a tranquil and stunningly scenic area inland of Durban, and only a 30-minute drive from Durban's Golden Mile. A journey through the Valley of 1000 hills takes you over rolling hills carpeted with lush tropical vegetation, into a region that feels like it has stood still in time. You can enjoy a safari experience at Phezulu Safari Park or learn more about the Zulu people at a traditional cultural village. The Umgeni Stream Railway train is over 100 years old and chugs along an ancient trading route through the bustling villages of 1000 Hills. A day spent in the Valley of 1000 Hills takes you away from the noise and chaos of the busy city. It's the perfect escape if you need the healing powers of a laid-back country excursion.
WORLD HERITAGE SITES CLOSE TO DURBAN
Two areas in Kwa-Zulu Natal have been declared UNESCO World Heritage Sites; the iSimangaliso Wetland Park and the uKhahlamba Drakensberg Park.
iSimangaliso Wetland Park
iSimangaliso Wetland Park is situated on the east coast of Kwa-Zulu Natal in South Africa, about 275 kilometres north of Durban. It is South Africa's third-largest protected area and includes some 280 kilometres of pristine coastline, stretching from the Mozambique border to the north and Mapelane south of the Lake St Lucia estuary. It was previously known as the Greater St Lucia Wetland Park, and includes stunning destinations such as Lake St Lucia and St Lucia Game Reserve, St Lucia Marine Reserve and Marine Sanctuary, Kosi Bay, Cape Vidal and Sodwana Bay National Park.
It was proclaimed a UNESCO World Heritage Site because of the rich biodiversity, unique ecosystem and natural beauty of a relatively small area. The diverse fauna and flora of iSimangaliso Wetland Park ranges from coral reefs and sandy beaches to subtropical dune forests, savannas and wetlands. Animals found in the area include elephant, leopard, black and white rhino, buffalo and lion (reintroduced to the area in 2013 after a 44-year absence). The ocean is home to whales, dolphins and the endangered leatherback and loggerhead turtles. The word iSimangaliso means "a miracle" or "something wonderous" in Zulu. The wild natural eco-region was given that name by a subject of King Shaka Zulu who returned from an excursion to the area and declared the beauty that he saw "a miracle". Plans are under way to integrate iSimangaliso Wetland Park into the Ponda do Ouro-Kosi Bay Transfrontier Conservation Area, which will be a protected Peace Park that will straddle South Africa, Mozambique and Swaziland. It will become the Greater Lubombo Transfrontier Conservation Area.
uKhahlamba Drakensberg Park
The world-renowned uKhahlamba-Drakensberg Park is a dramatic natural landmark of Kwa-Zulu Natal, covering some 2 430 square kilometres of incredible and unique eco-systems. The Park includes the Royal Natal National Park, a provincial Park and covers part of the majestic Drakensberg Mountain which is the highest mountain range in South Africa.
uKhahlamba-Drakensberg Park and the adjoining Sehlabathebe National Park in the Kingdom of Lesotho are part of the Maloti-Drakensberg Park, which was first declared a UNESCO World Heritage Site in November 2000. It is described by UNESCO as having "exceptional natural beauty in its soaring basaltic buttresses, incisive dramatic cutbacks and golden sandstone ramparts". It received the honourable status for its role in protecting an important level of endemic and globally-threatened species. The uKhahlamba-Drakensberg Park is also on the list of Wetlands of International Importance. Adjacent to the park is the Cathkin Estates Conservation and Wildlife Sanctuary, which spans some 10 square kilometres and is made up of virgin grassland. It is the largest privately-owned game park in the KwaZulu-Natal Drakensberg region.
WANT TO SEE MORE OF SOUTH AFRICA?
Moafrika Tours is a leading tour operator in South Africa, specialising in day tours to famous destinations in South Africa. Join us for a day tour of Cape Town, Johannesburg, Soweto and Pretoria. Other popular tours with Moafrika Tours include anything from a 2-day to 5-day tour of the Kruger National Park, Pilanesberg Game Reserve, the Garden Route and the Cape Winelands as well as 10-day to 13-day South African Tour packages. We offer holiday packages for your whole family from budget to luxury packages. Contact us for our 2019/2020 rates and prices for our wide selection of getaway packages. We will make sure we have something for you that will suit your traveling needs. 
Frequently Asked Questions
How much do Durban day tours typically cost?
The cost of Durban day tours can vary widely depending on the tour operator, the itinerary, and the number of people in the group. Generally, prices can range from around R500- R1500 (27-81 USD) at the current exchange rate at the time of writing, or more per person. It's important to shop around and compare prices from different tour operators to find a tour that fits your budget and offers good value for money.
What are some highlights of Durban day tours?
There are many highlights of Durban day tours that visitors can enjoy, depending on their interests and preferences. Here are some popular highlights: The Golden Mile – A long stretch of beachfront in Durban that offers stunning ocean views and a variety of entertainment options, Valley of a Thousand Hills, Phezulu Cultural Village, uShaka Marine World, Hluhluwe Imfolozi Game Reserve, Durban City Hall, Moses Mabhida Stadium.
How long do Durban day tours usually last?
The duration of Durban day tours can vary depending on the tour operator and the itinerary. Some tours may be as short as a few hours, while others may last a full day. It's important to check the tour details and itinerary before booking to ensure that the tour fits your schedule and preferences.